Best Digital Marketing Training Institute In Navi Mumbai (Vashi)
Freelancer's Academy is the Best Digital Marketing Training Institute in Navi Mumbai (Vashi). We ensure that we get the best faculty from the Industry for our Digital Marketing Course. We are not a traditional training setup; we are a digital agency that provides Digital Marketing training. We ensure people get exposure to live dashboards of the clients that we work for. Once people complete their course they are made to work on our live project under the guidance of a project manager. As a matter of fact, Digital marketing is the fastest-growing and most promising sector in the present times. Jobs are raining in this field and it is expanding at an exponential rate. There is hardly anyone who has not heard of digital marketing. To become an accomplished professional in this field you need the best training. A well-designed training course from a professional institute will make you industry-ready and we take delight in introducing Freelancers Academy as the best digital marketing training institute in Navi Mumbai. The institute will arm you with the right skill set and knowledge in every sphere of digital marketing. We are a well-known digital marketing training institute in Navi Mumbai that believes in giving the students the best digital marketing training. We have been operating as a digital marketing institute in Navi Mumbai for years, offering A to Z of digital marketing to our students through the best trainers in the industry. Our digital marketing courses in Navi Mumbai are tailored to take care of all the niches that comprise digital marketing. You can enroll in any of these courses as per your preference or requirements and rest assured that you will learn from the best and get a hands-on experience.
Our digital marketing courses in Navi Mumbai cover all the components of digital marketing. So, you can enroll for an SEO (search engine optimization)course that increases the traffic on a site through organic search results as well as SEM (search engine marketing) courses that encompass SEO as well as paid advertising. We have a training program dedicated to SMO (social media optimization) that aims to maximize the presence of a brand on the social media platforms. The digital marketing course also has a segment covering WordPress (the widely-used and most popular content management system) which teaches about WordPress' working in detail. Freelancers Academy also has courses on display advertising (advertising on apps and websites in the form of text, image, video, flash, and the like), Google analytics (analysis of data from Google search results), ORM (online reputation management that takes complete care of a brand on the online platform), mobile marketing (marketing through email, MMs, apps and the like that reaches out to customers on their smartphones), email marketing (marketing through emails and newsletters) and content marketing (creating content that retains and attracts customers on online platforms). You can sign up for any of these digital marketing courses in Navi Mumbai and get trained through the online as well as an offline medium. We also have Online SEO, SEM, SMO, along with online course for mobile marketing, email-marketing, and online WordPress course.
We are one of the oldest and the best digital marketing training centre in India. We have tons of Freelancing opportunities which can help you with freelancing opportunities. We give you online access to training material with all the videos and presentations. We have built an online platform which helps our students stay connected with us. The online community discusses case studies regularly to keep student updated and relevant. Our customers mean everything to us, therefore we strive to give you the best experience possible!
"Only Digital Marketing Institute in Navi Mumbai which has an
IN-HOUSE DIGITAL AGENCY"
Freelancer's Academy is the only digital marketing institute in Navi Mumbai to have its own digital marketing agency. Our digital marketing agency – Anuvaa, provides you with a platform to apply and understand concepts as you learn. We offer real working experience and practical exposure by giving you opportunities to work with our clients. At our digital marketing agency, we work with a variety of national and international clients ranging from fashion, logistics, designing, tourism, banking to construction industries. Thus, helping you to build a network and enrich your digital marketing certificate. Our motivated, energetic and experienced staff is always available to support and assist you with the projects. Without any hesitation, we expose you to the live dashboards of our important clients. In addition to this, we utilize our contacts from the industry to provide you with tons of desired internships, job opportunities, independent projects and freelancing opportunities.
Access OUR FREE ONLINE SEO BLUEPRINT TRAINING VIDEOS
Digital Marketing Courses We Offer
Cut-throat competition has led to organizations widening their marketing horizons by adding digital alternatives to their already existing basket of traditional marketing options. Digital marketing course can be pursued by marketing professionals, engineers, students, entrepreneurs, or anyone looking for a career change.
Popular Digital Marketing Online Courses
The Digital Marketing Institute gives you access to world class training and certifications
Best Digital Marketing Training Institute in Navi Mumbai, Vashi
Don't Take Our Word For It... Here's What Others Are Saying!
You can completely bank on Freelancers Academy if you are looking to do a professional SEO course in Navi Mumbai from a competent institute. The course content and the faculty members are a delight. You get to learn about SEO from scratch and also get practical training simultaneously. My first project, post course completion, came from a client who I had interacted with during the project training. Today, I am working as a freelancer and getting good projects and now I can see how helpful the training has been in setting up my career. Thanks, FA.
NILESH GHERDE

I just finished the SEO course in Navi Mumbai from Freelancers Academy and in a fortnight. I was interested in SEO and had done some work for a friend's website and the experience made me realize that I need to upgrade my skills. So, I enrolled for the online SEO training course in Navi Mumbai at Freelancers Academy and learnt the tricks of the trade. At the institute, I sharpened my skills further. I learnt in detail about the different aspects of SEO that I was not aware of earlier.
Manali Jain
I would recommend all SEO aspirants to join Freelancers Academy's SEO course in Navi Mumbai. The faculty is very friendly and the study material is excellent. You get to learn at a convenient pace from the best minds and that too at an affordable fee. I had a great time doing the course. I thoroughly enjoyed the lectures and the practical sessions at the in-house digital agency-Anuvaa. The institute is definitely the best SEO training institute in Navi Mumbai as it offers flawless training. You are taught all the SEO skills that will make you an accomplished SEO professional.
Siddharth Pamoor

After a break of almost 3 years, I wanted to start working again and was looking for opportunities to work from home. Freelancers Academy helped me a lot in this regard. Freelancers Academy's integrated digital marketing course in Navi Mumbai gave me an in-depth knowledge and also provided on-the job training, which enabled me to start working again. Thanks to the entire faculty for their support and help. Proud to be a part of Freelancers Academy
Sheetal Balmiki

After working for 6 years in BPO industry, I decided to learn digital marketing. I started searching for a digital marketing course in Navi Mumbai. And, I am glad I registered for Freelancer's SEO demo session.  As I was completely new to this field, Freelancers gave me a detailed overview of their digital marketing course and its benefits for my career. All the faculty members here are well-versed in their subject and also very interactive during classes. They are even available to help you and solve your queries after classes through emails and calls. It has been a good learning experience with freelancers academy.
Zeeshan Roy
As far as my personal experience is concerned, I would say it's been a great fun and a good learning experience at Freelancers Academy. I had enrolled in various courses viz. SEO, SMO, SMM, Word Press, Google Analytics, Email Marketing. After learning all these courses in just 2 months and working on live projects after the course completion I feel very confident as a Digital Marketing professional. Being a BMS graduate with a marketing major, I would strongly recommend Freelancer's digital marketing course in Navi Mumbai for every BMS student/graduate.
Rashmi Jadhav

Why Choose F.A. Digital Marketing Institute in Navi Mumbai (Vashi)?
FA believes that if you want to be the best at something you have to be trained by the best. We ensure that we get the best industry trainers to conduct our digital marketing course. We also stress providing live project implementation experience so that students can first learn and then start earning immediately. We integrate the latest trends in digital marketing training. This passion for providing quality education has made us the best digital marketing institute in Navi Mumbai.
There are enormous benefits of Digital Marketing. Digital marketing can be beneficial to your business in various ways
1. Affordable
2. Better Targeting
3. Performance can be measured
4. Real time Results
5. Socially influence people
6. Your content can go viral
7. Better customer engagement
The best part is that you are exposed to real-time projects at our digital agency– Anuvaa which makes you super precise and proficient in the segment of digital marketing that you have selected. By the time, you finish the course from Freelancers Academy; you are good to go in the professional scene and can bag projects easily. The Anuvaa experience will help you build your own professional network, which will further solidify with your work. All in all, we empower you with all the necessary skills and knowledge that you expect from a competent and credible digital marketing institute in Navi Mumbai. So, anyone looking to get top-notch training in digital marketing or searching for the best digital marketing institute in Navi Mumbai can step into Freelancers Academy and rest assured that they would receive what they have in mind.
After completion of the digital marketing course, you would be able to do the following things
1. Deep understanding of Digital Marketing
2. How to successfully implement the strategies for your business
3.Depending on the nature of the business which strategy to implement
4. Digital Marketing hacks and shortcuts
5. Analysing report and improving the web presence
6. How to pitch to clients and covert them
7.Reports to be sent to the clients.
Freelancers Academy is the best digital marketing training institute in Navi Mumbai where you will learn the A to Z of digital marketing through the best digital marketing courses. Every course that we offer is a complete package that is delivered by expert and the certified trainers will make sure that you master the subject during the course. You get the best of faculty, study material, lectures, practicals and doubt clearance sessions. You get to choose the timing of the classroom and can learn at your own pace. You can pick classroom training or online training as per your needs. You can also attend the free demo lectures before enrollment.
1. Search Engine Optimisation
2. Social Media Optimisation
3. Search Engine Marketing
4. Google Analytics
5. Word Press
6. Email & Mobile Marketing
7.Blogging and Adsense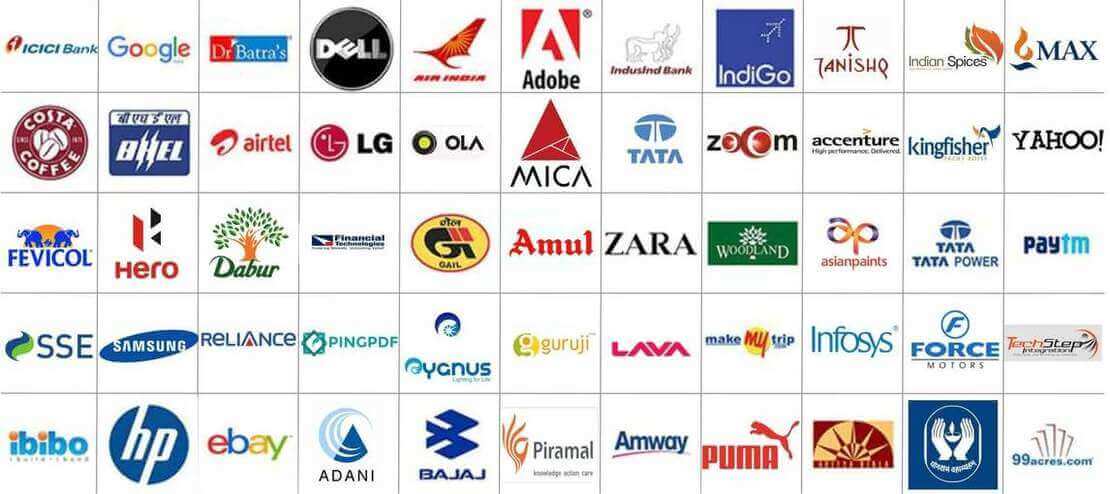 Get Certified from the Best Digital Marketing Training Institute in Navi Mumbai (Vashi)!!
Increasing Demands – Digital marketing is booming at an incredible pace. The year 2017 saw around 8 lakh jobs being generated in this sector and the figure is only going to get higher in the coming years.
High-salary – Getting certified and work experience from our best digital marketing training institute in Navi Mumbai (Vashi) will help you to land up with a well-paying job.
To enhance resume/CV

– A certificate in

digital marketing training

will give you the much-needed push in the job market as you
To have a competitive edge – Alongside the booming job opportunities, there is also high competition in the digital marketing sector.