Best Digital Marketing Course in Pune
Freelancers Academy offers the Best Digital Marketing Courses in Pune, which is a leading course to take. Do you wish to work in the booming sector of digital marketing? Are you looking for the best digital marketing courses in Pune? Digital marketing courses in Pune from Freelancers Academy are reliable and exceptionally well-designed, and they will provide you the skills and knowledge you need to launch a successful career in this industry. We are a reputable digital marketing training centre in Pune, where talent meets opportunity. This means that we provide digital marketing training centres in Pune with the top instructors and curriculum. Our training staffs have a wide range of skills and have been involved for a long time, making them excellent mentors for the students. For this reason, Freelancers Academy is Pune's best digital marketing institute.
Find a course that suits you!
Learn & have fun along the way!
Best Digital Marketing Institute in Pune (with an in-house Digital Agency)
Freelancers Academy is the best digital marketing institute in Pune with its own digital marketing firm. You are given a platform to apply and understand concepts as you study thanks to our digital marketing agency, Anuvaa. By giving you the opportunity to work with our clients, we give you real-world experience and exposure.
We deal with a wide range of customers at our digital marketing business, from domestic to international clients in the fashion, logistics, design, tourism, banking, and construction industries. As a result, we can help you expand your network and your knowledge of digital marketing. The majority of the time, you may get assistance from our highly driven, tenacious, and knowledgeable mentors. Without a second of hesitation, we open you to the live dashboards of our significant clients. Additionally, we make use of our relationships in the companies and other industries we work with to connect you with a tonne of desirable internship, employment, independent project, and freelancing options.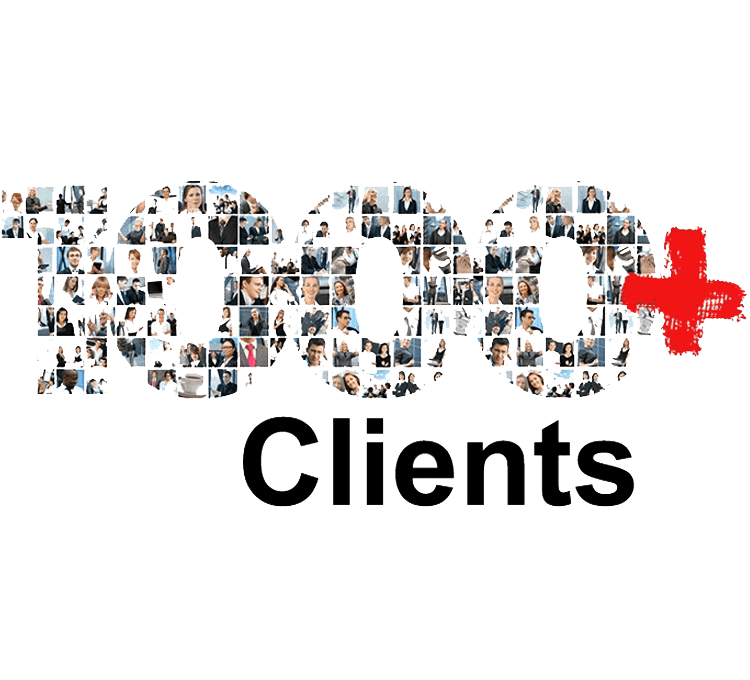 Digital Marketing Course Syllabus
Freelancers Academy offers online and offline courses in the following subjects of digital marketing through different course modules under the program- Best Digital marketing courses in Pune
Module 1: Digital Marketing Overview
Outline of Digital Marketing
Setting Campaigning Goals
Important Digital Marketing Channels
How-to device a digital marketing plan
Difference between Traditional and Digital Marketing
Module 2: SEM (Search Engine Marketing)
Getting to know about Search Engines
Learn about Crawling and Indexing
Google versus Other Search Engines
Learn the differences between SEO and Paid Ads
White Hat, Black Hat, and Grey Hat SEO Techniques
Module 3: Analysis & Keyword research
● Detailed Research on Keywords
● Familiarize yourself with Google Keyword and Planner
● Find keywords using Google Auto Detection Keywords
● Decide your keyword Money
Module 4: On-Page Optimization
● Basics of HTML
● Key HTML Tags
● Title, H1, Meta Description
● Keyword Density and Prominence
● Content Optimization
● Content-Length
● Content Quality
● Content Uniqueness
● Content Freshness
● How to optimize image
Module 5: SEO Technical
● Length and structure of URL
● Analysis of Page Speed
● Schema.org
● 301 Redirects
● Robots. TXT
● Internal Linking
● Sitemaps.XML
● Essential Schemas to implement
Module 6: Off page Optimization
● Google Ranking Page
● Parameter Indicators such as PA and DA
● How to Add MozBar Chrome Extension
● Significance of Backlinks
● Different Techniques of Backlinks
● Web 2.0
● Forum Participation
● Blog Commenting
● Social BookMarking
● Classifieds
● Submission of Directory
● Video Submission
● Guest Posting Blog
● Press Release
● Infographics
● Audio Sharing Sites
● Social Media websites
● Industry Roundup
● Business Listing Websites
● Answering sites
Module 7: Advanced Link Building
● Link Wheel
● Do-Follow Links
● Link Exchange
● No-Follow Links
● Link Juice and Pyramid
Module 8: Blog Marketing
● Know more about the Blogs
● Creating Blogs
● Visitors Engagement
● Learn which topics to post about
● What time to post
Module 9: Content Marketing
● Create Original content
● Understanding about the Content Marketing Strategy
● Devise a content marketing plan
● Driving the Specific Audience
Module 10: Competitor Analysis
● Get Familiar with Competitor Analysis tools such as AHREFs, SEO Profiler, and SEMRush
● Analyzing Competitor Links
● Traffic Analysis of the Competitors
● Comprehensive understanding of the AHREFs and the other equivalent tools
Module 11: Website Auditing
● On-Page SEO Audit
● Finding the Content Duplication
● Google Penalty Check
● Page Speed Audit
● Console Errors and Warnings
Module 12: SEO Tools
● Tools for Content Development
● Tools for Rank Trackers
● On-Page Methods for Optimisation
● Tools for backline-research
● Audit resources on the Website
● Keyword Research Tools
Module 13: Google My business
● Google Listings Creation
● Developing Citations
● Regular Posting of the updates and its significance
● Reviews
● How to manage the Negative Reviews
Module 14: Google Search Console
● Top Search Queries
● Organic Performance
● Key Performance Metrics
● Top Pages
● Structured Data
● CTR, Clicks, and Impressions, CTR
● Using different filters
● URL Inspection
● Coverage issue
● Mobile Usability
● BreadCrumbs, FAQs, and Logos
● Site Maps
● Links
● Legacy Tools and Reports
● Security Issues
● Manual Action
Module 15: Google Analytics
Setting up Google Analytics and Real Time User Analytics
● Content
● Traffic Source
● Location
Audience Section
● Understanding Cohort Analysis
● Learning about User Explorer
● Understanding Active User
● Audiences based on Interests
● Audiences based on Demographics Classification
● Understanding Geo
● Understanding Affinity Audiences
● Understanding In-Market Audiences
● Analysing Audience Behavior
● Cross-Device Reach
● Mobile Audiences
● Understanding User-Flow
● Understanding Benchmark
Behavior Section
● Understanding the Behavior Flow
● Site Search behavior Report
● Site Content behavior Report
● Site Speed behavior Report
● Learning about Events Report
● Publisher
Acquisition
● All Traffic
● Paid Traffic
● Organic Traffic
● Referral Traffic
● Social Media Traffic
● Search Consoles
● Google ads
● Campaigns
● Social Media
Goal Setting
● Conversion
● E-commerce
● Goals
● Multi-channel funnels
● Product Linking
● AdSense Linking
● Google Ads
● 3rd Party Application Linking
Reporting
Module 16: Google Search Ads
● Creating PPC campaign
● Ad Rank
● Quality Score
● Ad Groups
● Budgeting of PPC
● Keywords
● Creating Text Ads
● Extension SetUp
● Knowing the Negative Keywords
● PPC Campaign Optimization
● Evaluating the Key Metrics
Module 17: Google Display Ads
● Contextual Target
● Placement Target
● Interest Targeting
● Topics Targeting
Module 18: Remarketing
● Standard and Dynamic Remarketing
● Video Marketing
● Email Marketing
● Remarketing lists for the Search Ads
Module 19: Video Marketing
● Getting to know about Video Optimization
● Creator Studios
● Getting acquainted with Video Platforms
● Creating videos
● Creating Youtube Channel
● Playlists
● Familiar with Youtube Analytics
● Advanced Video Optimization techniques
● Best Practices
Module 20: Mobile Marketing
● SMS Marketing
● Targeting Mobiles and Paid ads
● App Store Optimization
● Differentiating between the Web and Mobile Marketing
● Familiar with Mobile websites
● Be acquainted with Responsive websites
● Creating Mobile Process: Native and Hybrid Apps Overview
Module 21: Whatsapp Marketing
● Configuring Whatsapp Business
● Installation
● Enabling Auto message service
Module 22: SMS Marketing
● Find the Vendors
● Know the Code
● Transactional SMS vs Promotional SMS
● Good practices
Module 23: Youtube Optimization
● Channel Growth
● Identifying Content Marketing Keywords
● Optimisation of video title
● Tag Optimisation
● Catchy Thumbnail Setup
● Subscriber Optimisation Connection
● Description Shortcut
● Monetization on your video
Module 24: Social Media Optimization
● Get to learn about Group Engagement
● Monitoring reports
● Creation of an Event
● Using correct Hashtags
● Social media profile creation on Twitter , Instagram , LinkedIn and FB
Module 25: Facebook Marketing
● Optimization of Facebook Page
● Creation of Facebook Business Manager
● Campaign creation – Lead Generation, Video, Post Reach increasing App store, Event
Promotion, and Pages like Ad
● Creative Ad posting
● Setup of Audience
● Bidding Strategy
● Budgeting strategy
Module 26: Instagram Marketing
● Instagram Business Profile Optimization
● Instagram Marketing Influencer
● Instagram Paid Marketing in feeds and stories
● Bidding Strategy
● Budgeting strategy
● Creation of Instagram Content Strategy
Module 27: LinkedIn Marketing
● LinkedIn Company Page Optimization
● LinkedIn Ads- Search, InMail, Image, Job Postings, and Retargeting Ads
● Bidding Strategy
● Budgeting strategy
Module 28: Twitter Marketing
● Twitter Marketing to Reach the Brand
● Instream video ads
● Installation of Apps
● Grow your Twitter Followers
● Audience Retargeting
● Bidding Strategy
● Budgeting Strategy
Module 29: Email Marketing
● Getting to know about the functioning of Email Marketing
● Various kinds of Email Marketing
● Opt-in Email Marketing
● Setting up of Account for Email Marketing
● List Setup
● Web Form
● Creation of Email Broadcast
● Setting up of Auto Responder
● Optimize the Increase Inbox percentage
● Selecting the best email marketing tool like Mailchimp
Module 30: Social Media Marketing Tools
Module 31: Digital Marketing Certification
● Google Analytics Certification
● Google Adword Certification
● Facebook Certification
● YouTube Certification
● HubSpot Certification
Module 32: Influencer Marketing
Module 33: Building a powerful website through wordpress
● Web Technologies
● Domain Hosting and Registration
● Familiar with HTML
● Understanding Terminologies
● User Administration
● WordPress Installation
Module 34: WordPress
WordPress themes:
● Paid Theme vs Free Theme
● Changing Themes
● Theme Selection Process
● Installing/ Adding Themes
● Activating and Preview Themes
Working with Widgets
● Installing Widgets in the Sidebar and Footer
Working with Menu For Your Website
● Creation of Menus
● Creation of Sub – Menus
● Deleting the items from the menu
WordPress Plugins:
● Installation of Plugins
● Upgradation of Plugins
● Activation Plugins
● Managing Plugins
● Recommended Plugins
Module 35: Lead Generation
● Being Familiar with Lead Generation methods
● In-depth understanding of Landing Pages
● Website Vs Landing Page
● Perform A/ B Testing to Better Lead Generation
● Lead Nurturing Process
● Mastering Lead Funnel
● Practical Session on CRM for the Lead Management
Module 36: Google Adsense
● Policies of Adsense
● Being Approved by Google
● Integration of the code to your blog
● Adsense Code Generation best practices
● Making Money Via Adsense
● Track the Earnings
● Developing CTR
Module 37: Affiliate Marketing
● Getting to know about the Affiliate Marketing
● Familiar with Affiliate Marketing
● Legal Policies
● Obtaining Approval
● Tracking the Affiliation Codes
Module 38: Online Reputation Management
● Tools used for ORM
● SWOT Analysis of ORM
● Handling the Negative Conversations
● Devising the ORM
Module 39: Achieving your Digital Marketing Goals
Module 40: Get Familiar with SEM
● Selecting the right Keywords
● Campaign creation
● Video Ad
● Texted Ad
● Images Ad
● Animated Ad
● YouTube Marketing
● Re-marketing
WORK & LEARN APPROACH
The standard educational institutions receive a "F" for instruction. Numerous graduates leave their programmes without the practical skills necessary to succeed. By developing a course that gives students the ability to interact with "LIVE CLIENTS," we have filled the gap. After finishing their course, students are required to work on real projects under the supervision of a project manager. Our Digital Marketing Institute is located in Pune. In addition, we were recognised as Pune's Best Digital Marketing Training Institute. In addition to the training materials that include all recorded instructional videos and seminars, we also have an online admissions procedure. For our students to stay in touch with us throughout the course and after course completion, we have established a fantastic online presence. To keep our students current with the trends, our online community has regular analysis sessions to analyse the various case studies. Because our customers are so important to us, we make every effort to provide you with the best experience possible! We are among Pune's most outstanding providers of digital marketing training. Additionally, we have a Digital Marketing Course Institute in Pune and provide our Digital Marketing Course in Pune.
We offer the Best Digital Marketing Courses in Pune with Placements
The best digital marketing training in Pune is available from Freelancers Academy, along with job placement. Our course has been designed by experts in the field to help you grasp the fundamentals of digital marketing, including SEO, SEM, SMO, SMM, video advertising, and affiliate marketing.
Offering a broad range of digital marketing services to ensure that you are set up with clear marketing chances.
You can focus on developing your skills by attending recap sessions of previous lessons.
After successfully completing the course, advanced digital marketing training with a certificate is offered at a reasonable price.
At Freelancers Academy, after successfully completing Digital Marketing training, we provide certified students with 100% placement assistance.
Modules for the Digital Marketing Course that are exceptionally well-planned and satisfy the requirements of international enterprises.
With years of expertise using digital marketing platforms, qualified digital marketing trainers.
Smart Instructor-driven Digital Marketing Training class sessions at Freelancers Academy in Pune.
Smart Classrooms in Pune with Integrated Digital Marketing Training.
With a flexible class schedule at the Freelancers Academy in Pune's Weekends and Weekdays for Digital Marketing Program.
Classroom Training
Get classroom instruction from top industry experts at any branch of the Freelancers Academy that is close to you.
Why Hesitate? Take a digital marketing course in Pune to launch your career!
Instructor-Led Live Online Training
Take advantage of live, online instruction. Obtain the recorded videos for each lecture.
Is distance a concern when travelling? Take the online training in digital marketing to launch your career!
Students Reviews & Ratings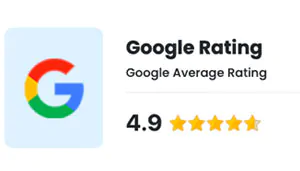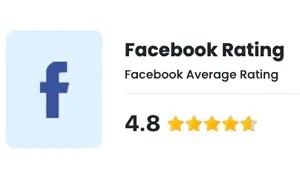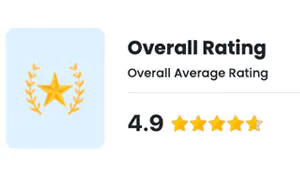 Digital Marketing Course Tools

You will receive two certificates from Freelancers Academy once your programme is complete. One would be a certificate of successful completion for completing the course, and the second would a certificate of work experience for participating in our in-house design agency.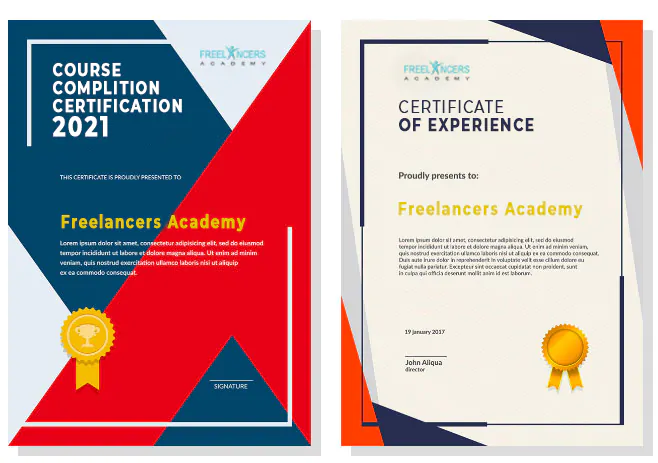 Best Digital Marketing Course
Join the No. 1 Digital Marketing Training Institute in Pune, Freelancers Academy. For more information about the Digital Marketing Course in Pune, call +91 90820 06765. Including 100% Placement Assistance!
Digital marketing is, at its core, the practise of promoting goods, services, or brands via online media such as news articles, website advertisements, social media promotions, and so on. The main objective of using various dynamic digital marketing tactics is to support firms in growing their online sales, offers, and brand awareness. It necessitates the use of many tools, resources, and marketing techniques, such wireless text messaging, digital television, radio channels, telephone, email, electronic signs, and so on. As a result, they rely heavily on the Internet as an exceptional medium.
The demand is high:
The greatest factor to choose the best digital marketing institute in Pune is that there are about 150,000+ vacant roles that want exceptional and gifted professionals to assist. There aren't as many experts at this point, which will help you because you'll have more options for getting the most out of the credentials you choose to pursue.
OUR CUSTOMER FEEDBACKS
WHAT THEY'RE SAYING
Akshita
Freelancers Academy Digital Marketing course was simply perfect for me. The right blend of theoretical and practical knowledge of the Digital Marketing concepts helped me to understand it in a better way. They made us work on Live projects to get more exposure about the Industry. Really happy and satisfied choosing Freelancers Academy for Digital Marketing courses in Navi Mumbai.
Omkar Pednekar
Digital marketing courses at Freelancers Academy is the best training session I have ever come across. They have updated the course module and their extensive training helped me to have a better understanding about the Digital Marketing techniques. I had more doubts specifically about the google adwords but my trainer was always kind & patient enough to clarify all my doubts. Many thanks to him!
Why Should I Learn a Digital Marketing Course at Freelancers Academy?
Freelancers Academy Digital Marketing Course is designed and monitored by Digital Marketing experts with 10+ years of expertise.
Pune's best classes with the right mix of theoretical and practical sessions.
With a thorough 60+ hour course analysis.
Around 20,000 pupils have faith in Freelancers Academy.
Fees that are affordable to students and IT professionals.
Courses tailored to working professionals and students.
Interview Techniques and Business Knowledge.
Development assistance for resumes.
Real-time ventures and case studies.
Will Freelancers Academy support me with Placements after the Digital Market Training in Pune?
Freelancers Academy features employment opportunities for digital marketers, SEO professionals, and other Digital Marketing related professions with over 600+ small, medium, and big corporate enterprises.
The students at Freelancers Academy are assisted by a dedicated placement officer.
With many mock interviews and group discussion training sessions, the Placement cell enables students to face the encounter with confidence.
How to Enrol in the Digital Marketing Courses at Freelancers Academy?
You may join up with us by calling our helpline at +9190820 06765, or by walking into our office.
How long has Freelancers Academy been in operation, and how many pupils has it trained?
Swapnil Pase and Priti Jain collaborated in 2012 to establish Freelancers Academy institutions to provide premium digital marketing training. We have been involved in the training industry for about 8 years.
We have graduated over 20,000 students to far, which includes the number of various reps and staff.
What will the batch size of the Digital Marketing Courses in Pune be, and will I receive sufficient practical training for the Digital Marketing Certification Course?
We provide pupils with the highest level of personalised attention. The Training batch size has been increased to 5-10 participants each batch. The batch size has been designed for individual attention and comprehensive mentor engagement in answering students' inquiries in tough areas.
Freelancers Academy provides students with a variety of industry contextual studies and continuous activities, as well as the necessary practical training.
Are the Digital Marketing Trainers at Freelancers Academy in Pune well-equipped?
Our mentors are industry experts with a combined 10 years of experience as Digital Marketers. Freelancers Academy Training Faculty is also comprised of specialists in the field of digital marketing that provide students with in-depth training.
What is the payments mode accepted at Freelancers Academy?
We take payment in the form of Cash, Razorpay, Bank transfer and G Pay.
Where are you located?
Freelancers Academy gives the best Digital Marketing Training in Pune with the assistance of MNC experts. Invest your precious energy in visiting our branch in Pune. Freelancers Academy is situated in the main areas of Navi Mumbai, Thane, Andheri, Charni Road and Pune.
ADDRESS NAVI MUMBAI
602, 6th floor, Devavrata Bldg. Plot no. 23, near HDFC Bank, above Babubhai Jagjivandas, Sector 17, Vashi. Navi Mumbai 400703.
ADDRESS ANDHERI
Shop No 5, Corporate Point, Makwana Rd, Gamdevi, Marol, Andheri East, Mumbai, Maharashtra 400059
ADDRESS THANE
101, Shreejee Ashish Society, Lohar Ali Rd, next to Bhanushali Hospital, Thane West, Maharashtra, 400601
ADDRESS CHARNI ROAD
2nd Floor, Back Bay View Building, 3 A New Queens Road, Opposite Charni Road Station, Opera House, Girgaon
Mumbai, Maharashtra, 400004
ADDRESS PUNE
Office No-3 1229 B Rachna House, F.C Road, Shivaji Nagar, Pune, 411004
What are the different types of Digital Marketing strategies?
The various Digital Marketing strategies used are as follows:
SEO- Search Engine Optimization
SEM- Search Engine Marketing
SMM- Social Media Marketing
PPC-Pay per Click
Marketing Email
Marketing Content
Affiliate Marketing/ Marketing Influencer
Mobile Advertising Training at Freelancers Academy gives inside and out preparation of the different Digital Marketing ideas under the direction of guaranteed real-time experts.
Is it possible to learn a Digital Marketing course by myself?
Indeed, theoretical ideas and concepts of digital marketing may be evolved without the assistance of others. However, it is preferable to move into an experienced Digital Marketing Training Institute to gain a comprehensive understanding of the practical applications and academic concepts. The Freelancers Academy Digital Marketing Course in Pune provides students with comprehensive training in current Digital Marketing concepts and applications for students in real-time.
How long does it take to understand SEO concepts?
It is totally dependent on your rate of learning. Furthermore, when you enrol in a reputable Digital Marketing Training Institute, mastering SEO is everything but laborious. Digital Marketing Training at Freelancers Academy in Pune provides students with the best SEO preparation rehearses in real time under the mentoring of digital marketing specialists.
What kind of assistance is offered to students both during the course and after?
Students can get support during the course. They can contact the counsellor for any doubt they have about the lectures or the schedule. Students receive help with 100% placement assistance and access to recorded lectures.
Can I learn more before enrolling in the digital marketing course? If so, how can I locate it?
Students have an option of attending a demo lecture before enrolling for the course to get an idea about the class and faculty. Based on the demo lecture they can take the decision.
What will we get to work on in the internship?
Yes, we provide students with the chance to do an internship after their course in our in-house digital marketing agency. The assignments given during internship give students real experience and help them understand things in a practical way.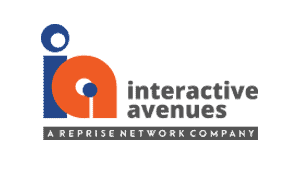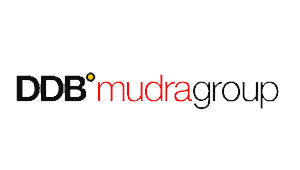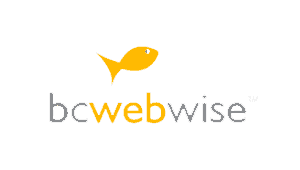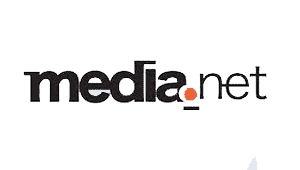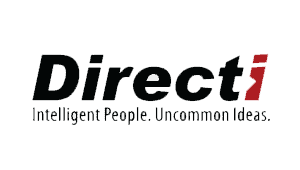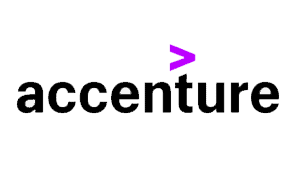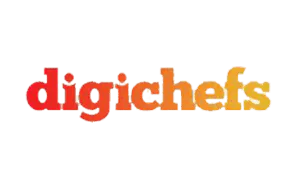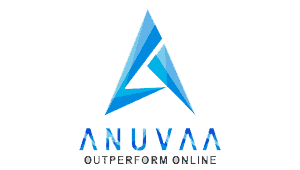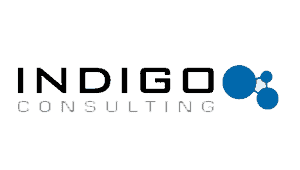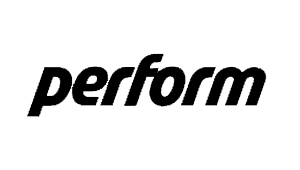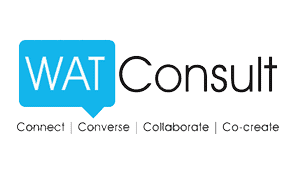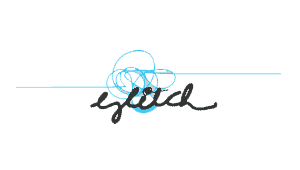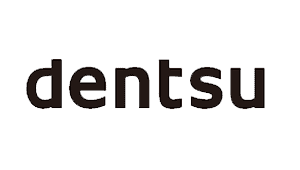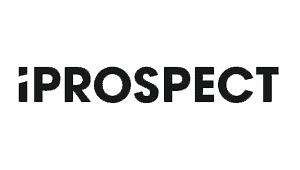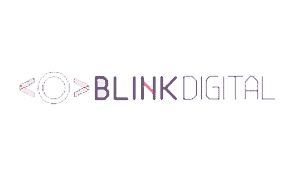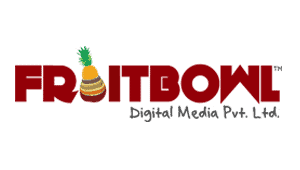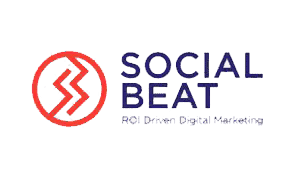 Why Join Freelancers Academy for Digital Marketing Training in Pune?
Digital marketing is enjoyable and active, and it is appropriate for specialists/students of all educational backgrounds. Digital marketing is becoming increasingly popular! Everything is now digital! Anyone who is eager and interested can enrol in our Digital Marketing course in Pune. With the constant advancement of digitization, digital marketing will never go out of style. As a result, everyone wants to be connected with the best-Digital Marketing institution. In this approach, the leading Digital Marketing institute in Pune provides a captivating and practical Digital Marketing training. As a result, at our Digital Marketing institute in Pune, we accept students from all career paths who have the desire and passion to improve their skills. The days of having only one degree and being successful in your professional calling are long gone. It is critical to realise that having fundamental talents to acquire a high ground in an advantage is something quite amazing in expanding towards the perfect vocation path.
Prerequisites and Eligibility Criteria for Learning Digital Marketing in Pune at Freelancers Academy
Eligibility Criteria:
This course is open to all recent graduates who want to start a career in the field of digital marketing. The Digital Marketing Courses in Pune with arrangements are also ideal for experts such as Sales Professionals, Traditional Marketers, Brand and Communication Managers, Entrepreneurs, and experts looking for a career change.
Prerequisites:
There are no prerequisites for enrolling in the Digital Marketing Course because it is an entirely unique and exciting platform with a broader career reach. A high school or college diploma is all that is required to enroll in Digital Marketing Courses in Pune through Freelancers Academy. Our expert mentors, in particular, provide students with in-depth guidance in digital marketing standards and strategies
Benefits Of Learning Digital Marketing courses in Pune with Placements
The growing interest in digital marketing is expected to increase by 38% this year. Digital marketers may take advantage of the incredible chances that are emerging in this industry in the financial sector, real estate sector, advertising agency, FMCG Firm, FDI, IT Services Companies, Ecommerce Companies, and many online business units. Join the Digital Marketing Course in Pune to become an expert in the field of digital marketing.
The financial regulation that applies to any requirement is based on what is requested. The chances for Digital Marketers are plentiful, and the compensation would be far greater. Learning digital marketing will eventually increase your cash benefits.