Best Digital Marketing Courses in Thane
Best Digital Marketing Courses in Thane offered by Freelancers Academy is one of the best courses to Learn. Want to build a bright career in the field of digital marketing? Looking for Best Digital Marketing courses in Thane?  Freelancers Academy is here with a full-fledged and well-designed digital marketing courses in Thane that will arm you with the know-how and expertise to make a flourishing career in this field. We are one of the well-known digital marketing training institutes in Thane where competence meets career. This is to say we provide digital marketing training in thane through the best minds and modules. Our faculty members have got years of experience and diverse skill-set to guide the students in the finest manner.
OUR STUDENTS
Working in Leading Companies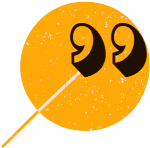 Don't Believe Us !!! See what India's Leading Digital Marketing Experts Have to Say!
"WORK & LEARN IN OUR IN-HOUSE DIGITAL MARKETING AGENCY IN THANE"
Freelancer's Academy is the only digital marketing institute in Mumbai | Navi Mumbai | Thane to have its own
digital marketing agency
. Our digital marketing agency – Anuvaa, provides you with a platform to apply and understand concepts as you learn. We offer real working experience and practical exposure by giving you opportunities to work with our clients.
Best Digital Marketing Institute in Mumbai(

Andheri

)
Have you ever wished to switch your career into Digital Marketing? Then Freelancers Academy offers you a certified Digital Marketing Courses in Andheri. This Digital Marketing Program is conducted on both weekdays and weekends and covers a broad spectrum of information in a time span of 60 hours.
Best Digital Marketing Institute in Navi Mumbai(

Vashi

)
Freelancers Academy in Navi Mumbai operates the city's oldest and the most renowned classroom training and certification courses in Digital Marketing. Freelancers Academy has earned a reputation as one of the most effective Classroom Digital Marketing courses in Vashi, Navi Mumbai & Mumbai.
Best Digital Marketing Institute in Mumbai(

Thane

)
What makes Freelancers Academy stand out is that every single employee has a stake in the company's success. We are very team driven and have 3 branches all over Mumbai. We are now excited to move forward with our latest Digital Marketing Training branch in Thane. We are extremely overwhelmed with
Job Opportunities After Completing Digital Marketing Course in Thane
In India an average youth spends 6 hours a day on digital consumption and in lockdown, it raises upto 12 hours a day using smartphones If I want to communicate to this audience the only way is by smartphones If you want to promote your product to this person the only communication is possible via smartphones and this is the scope of digital marketing in India All Business want to go online and target there audience. Everybody is shopping online due to fear of corona thus the demand for a digital marketer is increasing because every business wants to go online and hire a digital marketer The demand for a digital marketer is high and the supply is less.

PROFESSIONAL DIGITAL MARKETING COURSES IN THANE FOR EVERY FIELD
Digital marketing is a career field that is being touted as the gamechanger. It offers the highest growth curve and this is the reason many professionals and students want to make a career in this promising field. The good news is anyone with an interest in the domain can hope to make a career in it. There are various roles and profiles that need qualified professionals and companies are looking for skilled people to fill these roles. In fact, there is unlimited scope for freelancers and entrepreneurs who are looking to start ventures of their own. Being globalized in nature, it gives you a vast client pool where you can work for anyone sitting anywhere in the world.


Krunal Murari
I am very much happy to see they opened in Thane as well. One of the topmost Digital marketing institute in Mumbai. A good opportunity for the central crowd to cash in with the expertise and practical training provided by the faculties here. I am a working professional and do freelancing website designing. i was longing to learn something additional to earn more. I came across Freelancers Academy- A Digital marketing training institute in Thane and they offer best digital marketing courses in thane. i had my certification done from here and now voila! I am an SEO specialist now. They even helped me learn SEM for my other clients. Freelancers Academy has the best in class professionals trainers. I went there by reading someone's review. and I would recommend Someone else too.

Amol Thange
To begin with, i wanted to upgrade my career with something new. Since I am a web developer and because of digital marketing being in trend was so much influencing that I wanted to try for it. Looking for a digital marketing Courses in Mumbai was a challenging. But then google helped me. I saw FREELANCERS ACADEMY for best digital marketing institute in thane and hence inquired with same. Just so you know..I inquired with different institutes but I found Freelancers academy more appealing since they had an In house digital marketing agency as a benefit. I joined them.. No doubt I made a right choice. Got very good practical knowledge from their employees. No wonder they are the reason I've been doing great with my freelancing career coz of an additional skill i got with the help of freelancers academy. I would surley recommend people who are looking for Digital marketing courses in thane; freelancers academy is the best!

Kanawade Pradnya
I have done my digital marketing course from Freelancers Academy. They are having awesome faculty for digital marketing course in Navi Mumbai, Vashi and also they give intern option to there candidates. Freelancers academy in thane is best place for the people who wants to start their career again. since they offer best in class faculty and unlimited help with seo, sem, analytics. Unlike other institutes they don't fake placements or fees. they have a quality structure. I'm happy i did my did my digital marketing course from Navi Mumbai, Vashi. and got placed with their help.

Zeeshan Shaikh
Freelancers academy is best place for digital marketing course in thane they gives more practical knowledge then the theory. Faculty of freelancers academy are experts of there field. It was an absolute feeling of satisfaction, learning from their faculty in their in house agency. i had a great time learning SEO, SEM and Linked-in marketing since i own a business of my own and applying these strategies on my own business has helped me a lot. So freelancers academy in thane is best institute for digital marketing training institute in Mumbai i would certainly recommend.

Sonali Chitriv
Digital Marketing is blooming today and helping many professionals to enhance their career but choosing the right institute is very important to give right direction to your career I chose Freelancers Academy as my career enhancer since it is the best Digital Marketing Institute in thane. They give you 100% job and internship assistance. It is an amazing place for beginners.
Zeeshan Roy
After working for 6 years in BPO industry, I decided to learn digital marketing. I started searching for a digital marketing course in Navi Mumbai. And, I am glad I registered for Freelancer's SEO demo session.  As I was completely new to this field, Freelancers gave me a detailed overview of their digital marketing course and its benefits for my career. All the faculty members here are well-versed in their subject and also very interactive during classes. They are even available to help you and solve your queries after classes through emails and calls. It has been a good learning experience with freelancers academy.