Best Ui Ux Design Courses In Mumbai
(In- House Design Agency)
Finding the best ui ux design courses in Mumbai can be strenuous task. We at Freelancers Academy are here to your rescue! Freelancers Academy is one of the best ui ux design institute based in Mumbai. Have you ever looked at a website or an app and wondered, "I could've designed that better ?" If your answer is Yes!, then all you need to mold your ideas is a Ui Ux Design Course in Mumbai

AWARDED BEST TRAINING COMPANY
IN MUMBAI
Freelancers Academy has been awarded " Best Training Company
in Mumbai" by Radio City 91.1 Fm.
Find a course that suits you!
Learn & have fun along the way!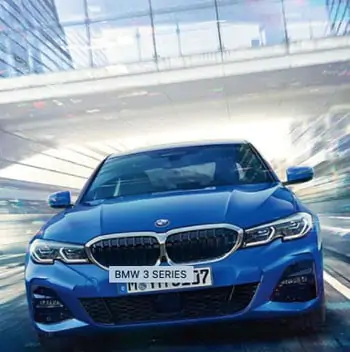 BMW
Infinity Cars is a BMW dealer in Mumbai that offers BMW, MINI, Lamborghini Cars &amp
Our Team Developed an Appealing Responsive Website for Infinity Motors
Anmol Jewellers
ANMOL is India's finest and most revered Jewellery brand. Our team ensured 250% Growth In Social Media Engagement & 500% Increase In Website Revenue Via Facebook Ads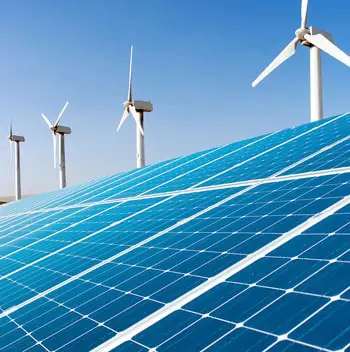 Esdec
Esdec is proud to partner with the SRPL-GROUPTM for distribution and services in India
We had to generate Sales for them using Linkedin Marketing & Seo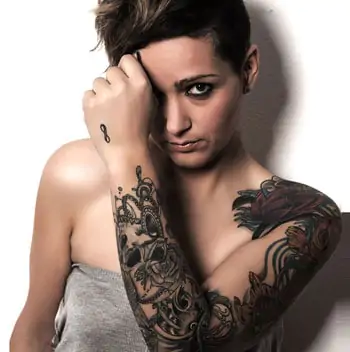 Ace Tattooz
Ace Tattoz is a premium Tattoo studio based in Mumbai. We had to Scale Up Revenue by 4X Using Facebook & Instagram Ads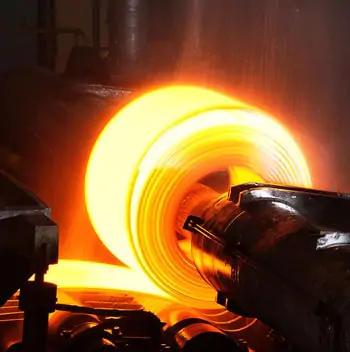 Trio Steel
Trio Steel is a Steel Manufacturing Company in India. We had to Get rankings for Keywords across international markets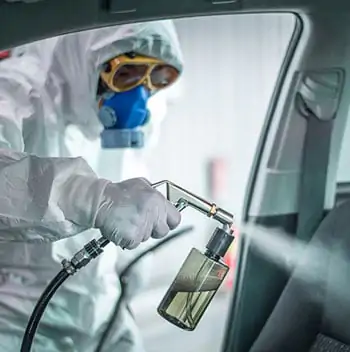 HIcare
HiCare – Pest Control Services – India's 1st 3X Pest Control . Our team did ORM Remove/Delete content, complaints, Negative reviews, Links, Images, etc.
Students Reviews & Ratings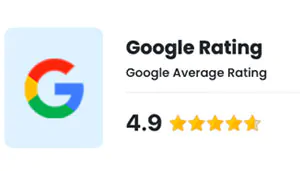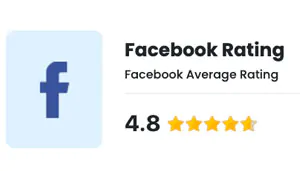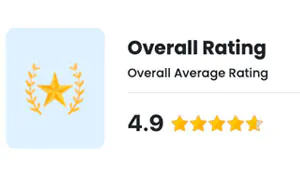 At Freelancers. Academy you would be given two certificates upon completion of your Program. One would be the course completion certification for undergoing the course and the second certificate would be a work experience certificate for working in our in-house design agency.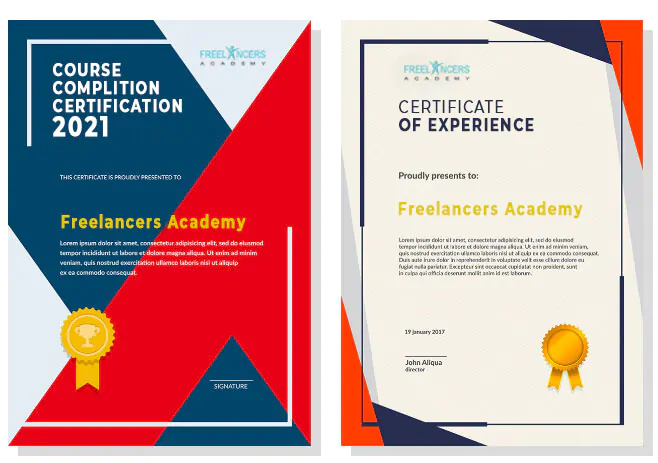 UI UX Course FAQs That We Have The Answer To
What is Ui/Ux ?
A developer creates a website, a designer creates an experience, while Ui designing is all about the look and feel, creating and making the product consistently aesthetic that is creating the aesthetic style of a website or an app or how the user feels when interacting with a system like of a website/app. Ux designing is a way to enhance user satisfaction helps you to improve the overall experience of the users when they interact with the website or app. In other words a Ux designer are not typically responsible for the visual designing  of a product. Infact, their main focus is on the journey that the user takes and how the product is structured to facilitate this journey.
Why are designing Skills so important?
Mobile phones are now used for almost everything from gaming to banking to shopping – hence, user interface (UI) and user experience (UX) design has never been that important. If a website is difficult to navigate or the layout of an app is confusing, we tend to loose the users in no time. Thorough understanding of mobile UI/UX design is critical for good mobile usability, to keep the users engaged, and at the same time ensuring the products stay relevant.
Why Ui/Ux designing Course?
With the constantly changing technology and world we all know that designing as a discipline has taken the centre stage in almost every industry. UI UX design course in Mumbai is an emerging designing specialisation course which is gathering a lot of interest, as more and more businesses are making their existence felt online. It is said that if a brand does not exist on the web practically doesn't exist for the customers. UI UX courses in Mumbai  help you become a successful designer & grow your career opportunities in top companies or if you are running a business, it may also help you accomplish many crucial goals like learning and advancing your career. Growth in this profession is exponential.
The Ui/Ux designing course with Freelancers Academy helps its students to develop skills and expertise, enabling them to become leaders by future-proofing their career in any industry in terms of UI/UX Design, design thinking and creative problem-solving. If you have the urge to make a difference to today's digital world we live-not only through designing great user experience, but by spreading the word about the immense value of good design, then UI UX design course is perfect for you.
What is the takeaway from UI/UX designer's learning?
The UI UX courses in Mumbai makes you a professional designer/developer and opens a lot of career prospects in the web field. This course helps your profession by giving you a better control over the solutions that you are offering for better user experience, brainstorming  new ideas to achieve your goals and impacting the effectiveness of the strategy built. Understanding the UX design process allows for a consistent and a successful approach to app and website designing, it lets you build better apps and websites. With the UI/UX designing courses in Mumbai  you also become an expert in the user-centric design process and can play a jack-of-all-trade role. This learning path allows you to gain a keen sense of usability, psychology and business to excel in your job.
Job Opportunities after a Ui/UX designing Course?
As many of the designers will be hired by companies, the potential also exists to be a freelancer, taking jobs as they come and running your own operation. It is advisable to work in Ui/Ux design company for at least a couple years. This will help you build experience and allow you to see if the user experience career path is right for you. Once you are well experienced, you can start taking jobs on the side, building your resume and slowly taking on more and more clients.
Why freelancers Academy for a Ui/Ux design Course?
With Freelancers Academy Ui/Ux design course you will learn complete UX procedure for designing mobile app experience & responsive websites. Our course is designed in a way that educates individuals on design thinking, conducting user research, ideating & designing, information architecture, sketching & wireframing, prototyping & testing. With the UI UX designing courses in Mumbai you can make a life changing shift into UX UI career.  Freelancers Academy offers its students various training modules like UI design process, visual design, designing tools, google material designing, visual designing output & documentation, you also get an opportunity to get well trained in the user experience and research and analyse your design strategy and improve it.
Freelancers Academy is a UI UX designing courses academy in Mumbai which operates out of three locations in Mumbai – Andheri, Thane and Navi Mumbai. This is not a usual training set up, we also have an in house agency which gives its students an opportunity to work on its live projects.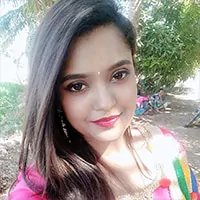 Chitra Pawar
Freelancers Academy has the best UI UX design institute in Mumbai, it has helped me develop my designing skills, it has changed my whole thinking process and has given me a fresh start in this domain. I can confidently agree that Freelancers has shown me the path to manifest my creative freedom of identifying and solving user problems and hence creating intuitive, aesthetically-pleasing interactive interfaces.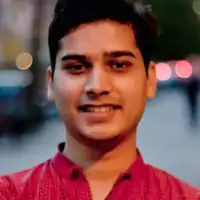 Rohit Jain
Choosing Freelancers Academy as a best UI UX design courses in Mumbai has been my finest decision. Along with the weekly assignments, and the inhouse training agency at Anuvaa gave me the right balance of theoretical and practical awareness of UI/UX, it also gave me an opportunity and the freedom to explore my creative side and I started to look at pain points from the user's perspective and implementing my ideas effectively.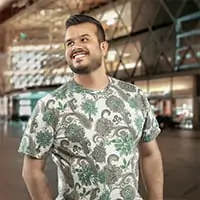 Kareem Faisal
After a break of almost 3 years, I wanted to start working again and was looking for opportunities to work from home. Freelancers Academy is one of the best Ui Ux Design institutes in Mumbai and has helped me a lot in this regard. Freelancers Academy's Advance Ui Ux Design courses in Mumbai gave me a piece of in-depth knowledge and also provided on-the-job training, which enabled me to start working again. Thanks to the entire faculty for their support and help. Proud to be a part of Freelancers Academy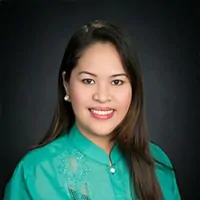 Paulita Gomez
I would recommend all UI Design aspirants to join Freelancers Academy's Ui Ux Design courses in Mumbai. The faculty is very friendly and the study material is excellent. You get to learn at a convenient pace from the best minds and that too at an affordable fee. I had a great time doing the course. I thoroughly enjoyed the lectures and the practical sessions at the in-house digital agency-Anuvaa. The institute is definitely the best Ui UX Design training institute in Mumbai as it offers flawless training. You are taught all the UX UI skills that will make you an accomplished Ui UX Design professional.