Best Digital Marketing Courses in Andheri
Digital Marketing Courses in Andheri is one of the most-pursued courses in India and
Freelancers Academy
is here with its advanced digital marketing courses in Andheri. We offer a well-designed and all-purpose course that caters to the needs of learners across the spectrum. Our Digital Marketing Courses in Andheri has been crafted by experts with an eye on the needs of different types of learners and therefore, anyone can sign up for the course. Whether you are a beginner in the field or a working professional with some experience looking to upgrade your skills, our course will teach you what you intend to learn and you can learn at your convenience.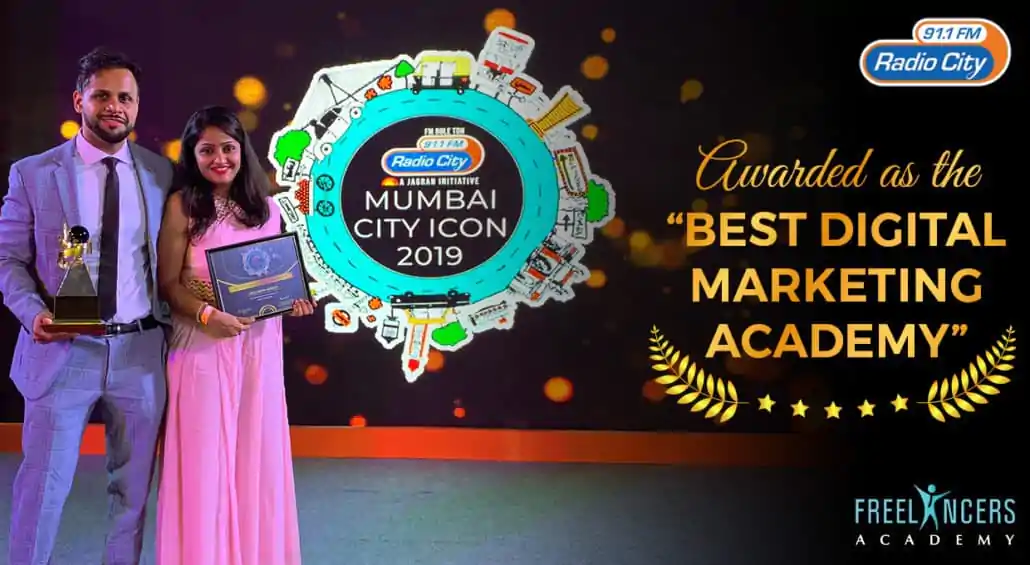 Digital Marketing Courses in Andheri is one of the most-pursued courses in India and
Freelancers Academy
is here with its advanced digital marketing courses in Andheri.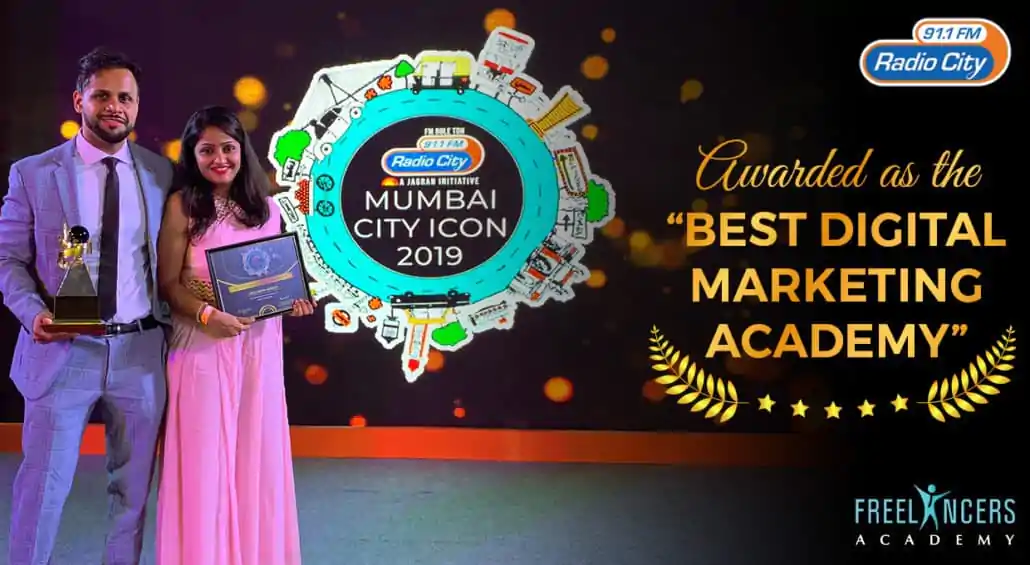 Digital Marketing Course Syllabus in Andheri
Freelancers Academy offers online and offline courses in the following subjects of digital marketing through different course modules under the program- Best Digital marketing courses in Andheri.
Module 1: Digital Marketing Overview
Outline of Digital Marketing
Setting Campaigning Goals
Important Digital Marketing Channels
How-to device a digital marketing plan
Difference between Traditional and Digital Marketing
Module 2: SEM (Search Engine Marketing)
Getting to know about Search Engines
Learn about Crawling and Indexing
Google versus Other Search Engines
Learn the differences between SEO and Paid Ads
White Hat, Black Hat, and Grey Hat SEO Techniques
Module 3: Analysis & Keyword research
● Detailed Research on Keywords
● Familiarize yourself with Google Keyword and Planner
● Find keywords using Google Auto Detection Keywords
● Decide your keyword Money
Module 4: On-Page Optimization
● Basics of HTML
● Key HTML Tags
● Title, H1, Meta Description
● Keyword Density and Prominence
● Content Optimization
● Content-Length
● Content Quality
● Content Uniqueness
● Content Freshness
● How to optimize image
Module 5: SEO Technical
● Length and structure of URL
● Analysis of Page Speed
● Schema.org
● 301 Redirects
● Robots. TXT
● Internal Linking
● Sitemaps.XML
● Essential Schemas to implement
Module 6: Off page Optimization
● Google Ranking Page
● Parameter Indicators such as PA and DA
● How to Add MozBar Chrome Extension
● Significance of Backlinks
● Different Techniques of Backlinks
● Web 2.0
● Forum Participation
● Blog Commenting
● Social BookMarking
● Classifieds
● Submission of Directory
● Video Submission
● Guest Posting Blog
● Press Release
● Infographics
● Audio Sharing Sites
● Social Media websites
● Industry Roundup
● Business Listing Websites
● Answering sites
Module 7: Advanced Link Building
● Link Wheel
● Do-Follow Links
● Link Exchange
● No-Follow Links
● Link Juice and Pyramid
Module 8: Blog Marketing
● Know more about the Blogs
● Creating Blogs
● Visitors Engagement
● Learn which topics to post about
● What time to post
Module 9: Content Marketing
● Create Original content
● Understanding about the Content Marketing Strategy
● Devise a content marketing plan
● Driving the Specific Audience
Module 10: Competitor Analysis
● Get Familiar with Competitor Analysis tools such as AHREFs, SEO Profiler, and SEMRush
● Analyzing Competitor Links
● Traffic Analysis of the Competitors
● Comprehensive understanding of the AHREFs and the other equivalent tools
Module 11: Website Auditing
● On-Page SEO Audit
● Finding the Content Duplication
● Google Penalty Check
● Page Speed Audit
● Console Errors and Warnings
Module 12: SEO Tools
● Tools for Content Development
● Tools for Rank Trackers
● On-Page Methods for Optimisation
● Tools for backline-research
● Audit resources on the Website
● Keyword Research Tools
Module 13: Google My business
● Google Listings Creation
● Developing Citations
● Regular Posting of the updates and its significance
● Reviews
● How to manage the Negative Reviews
Module 14: Google Search Console
● Top Search Queries
● Organic Performance
● Key Performance Metrics
● Top Pages
● Structured Data
● CTR, Clicks, and Impressions, CTR
● Using different filters
● URL Inspection
● Coverage issue
● Mobile Usability
● BreadCrumbs, FAQs, and Logos
● Site Maps
● Links
● Legacy Tools and Reports
● Security Issues
● Manual Action
Module 15: Google Analytics
Setting up Google Analytics and Real Time User Analytics
● Content
● Traffic Source
● Location
Audience Section
● Understanding Cohort Analysis
● Learning about User Explorer
● Understanding Active User
● Audiences based on Interests
● Audiences based on Demographics Classification
● Understanding Geo
● Understanding Affinity Audiences
● Understanding In-Market Audiences
● Analysing Audience Behavior
● Cross-Device Reach
● Mobile Audiences
● Understanding User-Flow
● Understanding Benchmark
Behavior Section
● Understanding the Behavior Flow
● Site Search behavior Report
● Site Content behavior Report
● Site Speed behavior Report
● Learning about Events Report
● Publisher
Acquisition
● All Traffic
● Paid Traffic
● Organic Traffic
● Referral Traffic
● Social Media Traffic
● Search Consoles
● Google ads
● Campaigns
● Social Media
Goal Setting
● Conversion
● E-commerce
● Goals
● Multi-channel funnels
● Product Linking
● AdSense Linking
● Google Ads
● 3rd Party Application Linking
Reporting
Module 16: Google Search Ads
● Creating PPC campaign
● Ad Rank
● Quality Score
● Ad Groups
● Budgeting of PPC
● Keywords
● Creating Text Ads
● Extension SetUp
● Knowing the Negative Keywords
● PPC Campaign Optimization
● Evaluating the Key Metrics
Module 17: Google Display Ads
● Contextual Target
● Placement Target
● Interest Targeting
● Topics Targeting
Module 18: Remarketing
● Standard and Dynamic Remarketing
● Video Marketing
● Email Marketing
● Remarketing lists for the Search Ads
Module 19: Video Marketing
● Getting to know about Video Optimization
● Creator Studios
● Getting acquainted with Video Platforms
● Creating videos
● Creating Youtube Channel
● Playlists
● Familiar with Youtube Analytics
● Advanced Video Optimization techniques
● Best Practices
Module 20: Mobile Marketing
● SMS Marketing
● Targeting Mobiles and Paid ads
● App Store Optimization
● Differentiating between the Web and Mobile Marketing
● Familiar with Mobile websites
● Be acquainted with Responsive websites
● Creating Mobile Process: Native and Hybrid Apps Overview
Module 21: Whatsapp Marketing
● Configuring Whatsapp Business
● Installation
● Enabling Auto message service
Module 22: SMS Marketing
● Find the Vendors
● Know the Code
● Transactional SMS vs Promotional SMS
● Good practices
Module 23: Youtube Optimization
● Channel Growth
● Identifying Content Marketing Keywords
● Optimisation of video title
● Tag Optimisation
● Catchy Thumbnail Setup
● Subscriber Optimisation Connection
● Description Shortcut
● Monetization on your video
Module 24: Social Media Optimization
● Get to learn about Group Engagement
● Monitoring reports
● Creation of an Event
● Using correct Hashtags
● Social media profile creation on Twitter , Instagram , LinkedIn and FB
Module 25: Facebook Marketing
● Optimization of Facebook Page
● Creation of Facebook Business Manager
● Campaign creation – Lead Generation, Video, Post Reach increasing App store, Event
Promotion, and Pages like Ad
● Creative Ad posting
● Setup of Audience
● Bidding Strategy
● Budgeting strategy
Module 26: Instagram Marketing
● Instagram Business Profile Optimization
● Instagram Marketing Influencer
● Instagram Paid Marketing in feeds and stories
● Bidding Strategy
● Budgeting strategy
● Creation of Instagram Content Strategy
Module 27: LinkedIn Marketing
● LinkedIn Company Page Optimization
● LinkedIn Ads- Search, InMail, Image, Job Postings, and Retargeting Ads
● Bidding Strategy
● Budgeting strategy
Module 28: Twitter Marketing
● Twitter Marketing to Reach the Brand
● Instream video ads
● Installation of Apps
● Grow your Twitter Followers
● Audience Retargeting
● Bidding Strategy
● Budgeting Strategy
Module 29: Email Marketing
● Getting to know about the functioning of Email Marketing
● Various kinds of Email Marketing
● Opt-in Email Marketing
● Setting up of Account for Email Marketing
● List Setup
● Web Form
● Creation of Email Broadcast
● Setting up of Auto Responder
● Optimize the Increase Inbox percentage
● Selecting the best email marketing tool like Mailchimp
Module 30: Social Media Marketing Tools
Module 31: Digital Marketing Certification
● Google Analytics Certification
● Google Adword Certification
● Facebook Certification
● YouTube Certification
● HubSpot Certification
Module 32: Influencer Marketing
Module 33: Building a powerful website through wordpress
● Web Technologies
● Domain Hosting and Registration
● Familiar with HTML
● Understanding Terminologies
● User Administration
● WordPress Installation
Module 34: WordPress
WordPress themes:
● Paid Theme vs Free Theme
● Changing Themes
● Theme Selection Process
● Installing/ Adding Themes
● Activating and Preview Themes
Working with Widgets
● Installing Widgets in the Sidebar and Footer
Working with Menu For Your Website
● Creation of Menus
● Creation of Sub – Menus
● Deleting the items from the menu
WordPress Plugins:
● Installation of Plugins
● Upgradation of Plugins
● Activation Plugins
● Managing Plugins
● Recommended Plugins
Module 35: Lead Generation
● Being Familiar with Lead Generation methods
● In-depth understanding of Landing Pages
● Website Vs Landing Page
● Perform A/ B Testing to Better Lead Generation
● Lead Nurturing Process
● Mastering Lead Funnel
● Practical Session on CRM for the Lead Management
Module 36: Google Adsense
● Policies of Adsense
● Being Approved by Google
● Integration of the code to your blog
● Adsense Code Generation best practices
● Making Money Via Adsense
● Track the Earnings
● Developing CTR
Module 37: Affiliate Marketing
● Getting to know about the Affiliate Marketing
● Familiar with Affiliate Marketing
● Legal Policies
● Obtaining Approval
● Tracking the Affiliation Codes
Module 38: Online Reputation Management
● Tools used for ORM
● SWOT Analysis of ORM
● Handling the Negative Conversations
● Devising the ORM
Module 39: Achieving your Digital Marketing Goals
Module 40: Get Familiar with SEM
● Selecting the right Keywords
● Campaign creation
● Video Ad
● Texted Ad
● Images Ad
● Animated Ad
● YouTube Marketing
● Re-marketing
Digital Marketing Course Tools

Best Digital Marketing Institute in Mumbai(

Andheri

)
Have you ever wished to switch your career into Digital Marketing? Then Freelancers Academy offers you a certified Digital Marketing Courses in Andheri. This Digital Marketing Program is conducted on both weekdays and weekends and covers a broad spectrum of information in a time span of 60 hours.
Best Digital Marketing Institute in Navi Mumbai(

Vashi

)
Freelancers Academy in Navi Mumbai operates the city's oldest and the most renowned classroom training and certification courses in Digital Marketing. Freelancers Academy has earned a reputation as one of the most effective Classroom Digital Marketing courses in Vashi, Navi Mumbai & Mumbai.
Best Digital Marketing Institute in Mumbai(

Thane

)
What makes Freelancers Academy stand out is that every single employee has a stake in the company's success. We are very team driven and have 3 branches all over Mumbai. We are now excited to move forward with our latest Digital Marketing Training branch in Thane. We are extremely overwhelmed with
OUR STUDENTS
Working in Leading Companies
homeslider












Why choose our Digital Marketing Courses in Andheri?
Freelancers Academy offers professional and up-to-date digital marketing training in Andheri. Our courses have been designed in such a manner that they cater to the learning needs of all types of learners. We offer
online
as well as classroom training. Before signing up for our digital marketing course you can take a free demo session at our Digital Marketing Institute in Andheri Institute.
We provide free study material and our coaches guide you throughout the course. Our Digital Marketing Institute in Andheri, Mumbai is one of the few where you get to apply the concepts that you learn on a 2-months hands-on live projects at our in-house digital marketing agency. Last but not least, we also help you get placed after the completion of training. Our
institute
cares for your career and equips you with the skills and knowledge that will help you move ahead in your digital marketing career with confidence. If you want a Digital Marketing Courses in Andheri that matches industry standards as well as your needs, our institute is the place where you should invest your time and money.
Click here
to see how it works.
Arnav
An outstanding place to learn digital marketing from A to Z. Freelancers Academy is the best digital marketing institute in Andheri. The teaching method is very interactive and one can learn a lot. The fees is affordable and this is one big plus point. The ambience is very friendly and positive. I am really happy that I am the student of this institute. They helped me improve my weak spot. Thank you Freelancers Academy
Sai
I did my digital marketing course in Andheri from Freelancers Academy. I am ambitious and very much passionate about my career. All the faculties helped me out in gaining lot of practical experience in a short span of time, and they trained so well that now I have a really good salary package. The quality of training, live projects were beneficial to enhance my practical knowledge. I am glad to be the part of Freelancers Academy, I would suggest everyone to be its part as it is the best digital marketing institute in Andheri. Thank you
Akash
After completing the course, from my experience I will say Freelancers academy provides the best digital marketing courses in Andheri. Here, they have very skilled and professional faculties with whom I learned in-depth concepts of digital marketing and also got practical experience by working with them, they also conveyed an excellent career guidance to me.
Neelam
I enrolled for digital marketing courses in Andheri at Freelancers academy on my friend's suggestion. First I would thank him for suggesting me Freelancers academy. Right from the counselling to practical training everything was excellent at Freelancers Academy, digital marketing institute in Andheri. Thanks! Freelancers academy you are doing great job.