Our Students
working in leading companies









Best Digital Marketing Course in South Mumbai
We offer Digital Marketing Courses in South Mumbai . We started from Vashi in Navi Mumbai and later expanded our classrooms to Thane and Andheri. It now gives us great pleasure to start a full-fledged Digital Markting Institute  in South Mumbai to provide quality and affordable digital marketing training and certification. So friends, the best digital marketing course in South Mumbai has arrived at your doorstep!!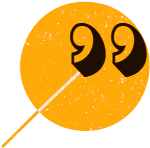 Don't Believe Us !!! See what India's Leading Digital Marketing Experts Have to Say!
"WORK & LEARN IN OUR IN-HOUSE DIGITAL MARKETING AGENCY IN South Mumbai"
Best Digital Marketing Institute in Mumbai(

Andheri

)
Have you ever wished to switch your career into Digital Marketing? Then Freelancers Academy offers you a certified Digital Marketing Course in Andheri. This Digital Marketing Program is conducted on both weekdays and weekends and covers a broad spectrum of information in a time span of 60 hours.
Best Digital Marketing Institute in Navi Mumbai(

Vashi

)
Freelancers Academy in Navi Mumbai operates the city's oldest and the most renowned classroom training and certification courses in Digital Marketing. Freelancers Academy has earned a reputation as one of the most effective Classroom Digital Marketing courses in Vashi, Navi Mumbai & Mumbai.
Best Digital Marketing Institute in Mumbai(

Thane

)
What makes Freelancers Academy stand out is that every single employee has a stake in the company's success. We are very team driven and have 3 branches all over Mumbai. We are now excited to move forward with our latest Digital Marketing Training branch in Thane. We are extremely overwhelmed with
Digital Marketing Courses we offer
Digital marketing is a huge umbrella term and comprises of many aspects in this digital age! Depending upon your interest and field, you may choose from a range of courses we provide under our digital marketing training programs. Following are the different courses we offer at our digital marketing training institute:
Omkar
Freelancers Academy is one of the top 10 digital marketing institutes in Mumbai! If you are searching for the best digital marketing courses with affordable fees in Mumbai or digital marketing courses in Mumbai with placement training and help, then Freelancers Academy is for you! A set of faculties with expert industry knowledge, amazing internship opportunities, and access to a great network of digital marketing professionals are some of the perks of joining this academy. I joined for a four-month course on SEO and SEM and was highly impressed with the quality of teaching and training opportunities provided to me. The faculty was highly engaging and always available to answer any of my queries related to digital marketing.
Sejal
Want to learn digital marketing in Mumbai at a completely affordable price? Then Freelancers Academy is the best place to do so! It equipped me to start freelancing on projects on my own from home; something I always wanted to accomplish – a lucrative career option from home. I joined for the integrated digital marketing course at the academy which covered all the major aspects of digital marketing at a good pace and with hands-on training. Thank you, Freelancers Academy, for equipping me with the necessary skill set to excel at digital marketing.
Rakesh
Freelancers Academy has been a boon for my desire to learn digital marketing and start a career as a professional in this field. The quality of the lectures, the hands-on training provided in the classroom, as well as, the in-house internship opportunity at their digital marketing agency Anuvaa, proved to be the best stepping-stone to my dreams.