Our Students
working in leading companies








Best Digital Marketing Course in South Mumbai
We offer Digital Marketing Courses in South Mumbai . We started from Vashi in Navi Mumbai and later expanded our classrooms to Thane and Andheri. It now gives us great pleasure to start a full-fledged Digital Markting Institute  in South Mumbai to provide quality and affordable digital marketing training and certification. So friends, the best digital marketing course in South Mumbai has arrived at your doorstep!!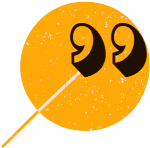 Don't Believe Us !!! See what India's Leading Digital Marketing Experts Have to Say!
"WORK & LEARN IN OUR IN-HOUSE DIGITAL MARKETING AGENCY IN South Mumbai"
Best Digital Marketing Institute in Mumbai(

Andheri

)
Have you ever wished to switch your career into Digital Marketing? Then Freelancers Academy offers you a certified Digital Marketing Course in Andheri. This Digital Marketing Program is conducted on both weekdays and weekends and covers a broad spectrum of information in a time span of 60 hours.
Best Digital Marketing Institute in Navi Mumbai(

Vashi

)
Freelancers Academy in Navi Mumbai operates the city's oldest and the most renowned classroom training and certification courses in Digital Marketing. Freelancers Academy has earned a reputation as one of the most effective Classroom Digital Marketing courses in Vashi, Navi Mumbai & Mumbai.
Best Digital Marketing Institute in Mumbai(

Thane

)
What makes Freelancers Academy stand out is that every single employee has a stake in the company's success. We are very team driven and have 3 branches all over Mumbai. We are now excited to move forward with our latest Digital Marketing Training branch in Thane. We are extremely overwhelmed with
Digital Marketing Courses we offer
Digital marketing is a huge umbrella term and comprises of many aspects in this digital age! Depending upon your interest and field, you may choose from a range of courses we provide under our digital marketing training programs. Following are the different courses we offer at our digital marketing training institute:
Akshita
Freelancers Academy Digital Marketing course was simply perfect for me. The right blend of theoretical and practical knowledge of the Digital Marketing concepts helped me to understand it in a better way. They made us work on Live projects to get more exposure about the Industry. Really happy and satisfied choosing Freelancers Academy for Digital Marketing courses in Navi Mumbai.
Omkar Pednekar
Digital marketing courses at Freelancers Academy is the best training session I have ever come across. They have updated the course module and their extensive training helped me to have a better understanding about the Digital Marketing techniques. I had more doubts specifically about the google adwords but my trainer was always kind & patient enough to clarify all my doubts. Many thanks to him!
Sejal V
I enrolled for Digital Marketing Training in Navi Mumbai at Freelancers Academy through my friend's suggestion. First, I would like to thank them for the suggesting Freelancers Academy. Right from the course module till the training everything was excellent at Freelancers Academy. Thank you, Freelancers Academy! You are doing an excellent job.