Top Digital Marketing Jobs in 2020

Top Digital Marketing Jobs in 2020
Have you been wondering how the various roles in Top Digital Marketing jobs in 2020 would be like? The mass adoption of the internet into everyday life is the single biggest event that has affected marketing over the last three decades. In this golden era of digital, it has become imperative for every business to have a digital presence, it has undoubtedly opened up great career opportunities in the field of digital marketing jobs from a content marketer to the head of marketing & communications, from a digital marketing associate to seo executive. Every role in digital marketing is an opportunity to build a professional career. All the companies whether big or small are constantly investing in digital marketing activities, clearly digital transformation is affecting every business today. There is no avoiding it. We have to deal with the fact that almost all businesses, sooner or later, must include digital in their advertising activities. Even top digital marketing jobs in 2020 are evolving as the best way to avail multiple opportunities. Sufficient job opportunities in various sectors of digital marketing are available for various graduates.
So, which are the digital marketing jobs? What all you need to know if you intend to target digital marketing as a career? Let's know this all.
Below are some high in-demand jobs for 2020 and further
ContentStrategist
One's that tops the list of digital marketing jobs in 2020 would be a content strategist alias content marketers – they are the people who represent the voice of the brand and assure content stability across communication channels, they must consider the objective of the brand when defining and developing the voice for the brand. The basis of this job profile is developing a content strategy based on a company's or client's business objectives and a customer's or end user's needs.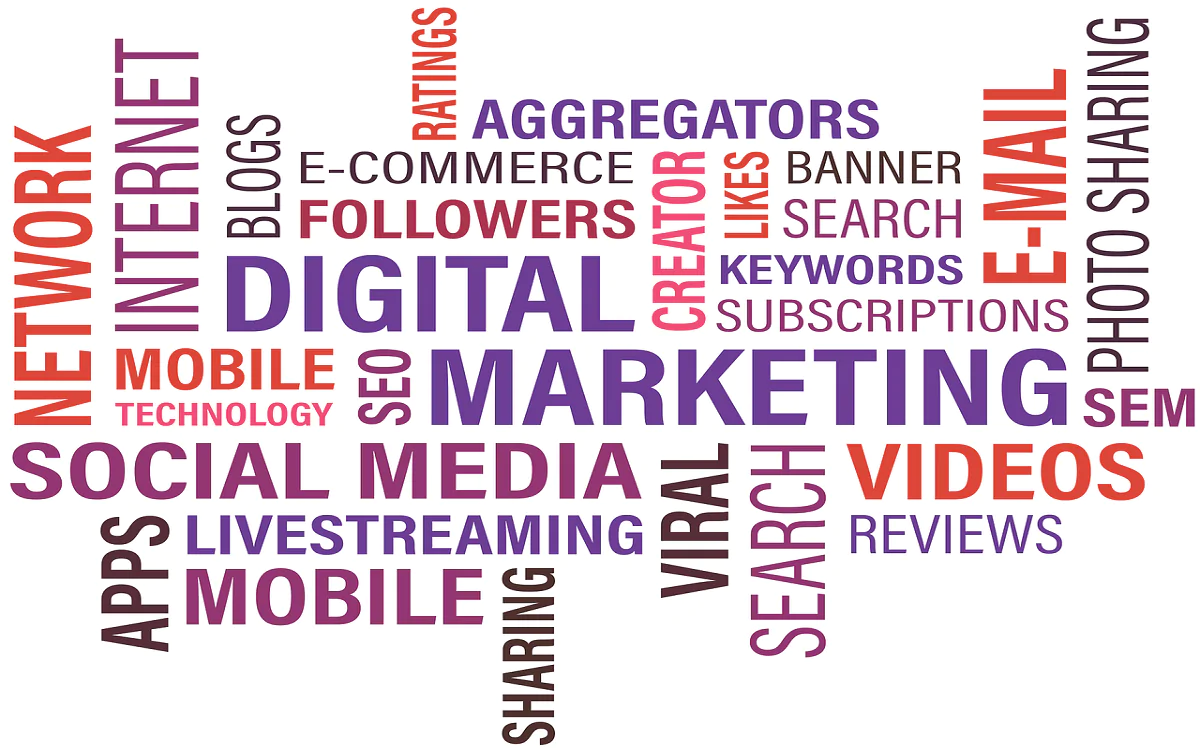 Digital Content Writer
The second one that tops the list in digital marketing jobs in 2020 would be the role of a digital content writer whose job starts from researching and ends up to writing engaging content for the web that speaks the voice of the brand defined by the strategists, the end goal being conversions. A content writer has to be skilled enough to write most relevant content to attract business for a broad and diverse set of audience. Digital content writers are internet-savvy individuals who create articles, for a variety of formats that include sales pitch, blog posts or social media post copies.
Digital Marketing Analyst
Digital marketing analyst is a fast growing career path in the world of digital marketing Jobs 2020, digital marketing analysts also known as data scientists, their key role is analysing statistics or insights and determine ways that the company can improve its online marketing efforts and optimize a digital marketing campaign. These efforts include things like social media ads, website banner ads, online branding etc. This job also includes analysing the market and competitor research as well. Analysts can help businesses see where they're falling short, they can also point out places where they can make improvements to their online strategy.
| | |
| --- | --- |
| Average Salary (freshers/entry-level) | 1-2 LPA |
| Average Salary (1-3 year Exp) | 2-2.50 LPA |
Social Media Specialist
In today's digital savvy aura, social media specialist's role continues to be the fanciest career options in top digital marketing job for 2020. The key responsibility of a social media specialists include planning, implementing and monitoring a company's  social media strategy with basic motive to increase brand awareness, improving marketing efforts and increase conversions, their other responsibilities includes attract and interact with targeted virtual communities and network users. Social media platforms such as facebook and instagram allows its users to promote their brand and product in a friendly, authentic way without hard selling to the customers. Some important features now available on the social media platforms allow people to find posts that are relevant to their interests and interact with other social media users who share those interests by joining the conversation.
Graphic Designer
A graphic designer's portfolio is fun, potential and lucrative profile in the top digital marketing jobs 2020 for the people who have the skillset such as creativity, who have the ability to make written language not only legible but also visually appealing. If you think you are good with interactive media mediums, if you have the ability to take complex data and present it in a clear, digestible way to customers then graphic designer's role is the best suited job profile for you in the world of digital marketing. Even though AI would take over most of the jobs by the end of the century, creativity cannot be learnt, which is what makes graphic designing one of the Top Digital Marketing Jobs 2020.
Email Marketer
Your first career path option in the world of digital marketing Jobs 2020 is to stick with email marketing, Since digital communication has become the primary format for sending and receiving messages, many businesses are considering to employee people who are proficient in designing, planning, and accomplishing email marketing campaigns at a broad scale. Direct emails are not only appealing, but are an effective method to promote content such as offers, sales events, discounts, or newsletters. Email marketing is considered to have most effective customer acquisition tactics!
| | |
| --- | --- |
| Average Salary (freshers/entry-level) | 2-2.5 LPA |
| Average Salary (1-3 year Exp) | 2.5-3 LPA |
SEM Specialist
Among the trending digital marketing jobs in 2020 search engine marketing specialist is the most sought after profile, search engine marketing is an essential aspect of overall internet marketing. The main advantage of search ads is that they significantly speed up the ability to build the brand and the client base, It places the brand in front of target audiences who are actively searching for products, services, and brands just like yours.The sem specialist chooses a list of keywords that their target customer would likely be searching for, and then bid for their ad to be placed in the search engine result page whenever a user searches for these keywords.
| | |
| --- | --- |
| Average Salary (freshers/entry-level) | 2-5.3 LPA |
| Average Salary (1-3 year Exp) | 3-3.5 LPA |
Search Engine Optimization Specialist
The demand for a search engine optimization specialists role has always been in the list of top digital marketing jobs ever since businesses started going online, this role is crucial for any business that is present on the internet. Search engine optimization or seo is a concept that has existed for less than two decades, the primary function is to make a website much more search engine friendly, so that the pages can appear on the top of the SERP list when someone searches for them in a search engine.
| | |
| --- | --- |
| Average Salary (freshers/entry-level) | 2-5.3 LPA |
| Average Salary (1-3 year Exp) | 3-3.5 LPA |