BEST DIGITAL DISPLAY MARKETING COURSE IN NAVI MUMBAI
What makes us the Best Digital Display Marketing course in Navi Mumbai is that we believe in a two-way traffic at Freelancers Academy. We share our wealth of knowledge through discussions carried out by one of the best Digital Display Marketing Experts. Our Faculty is proven experts in their fields. Freelancers Academy believes in providing hands-on experience on live projects.
We at Freelancers Academy offer one of the best Best Display Advertising course available in Navi Mumbai. We cover all the aspects of Display Advertising. We give students access to live dashboard of clients that we work for which gives them a competitive edge over the others.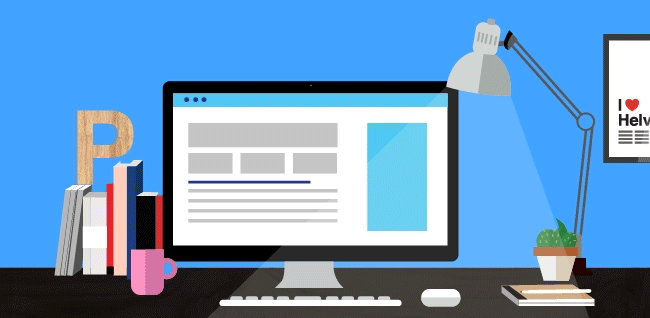 DIGITAL DISPLAY MARKETING TRAINING COURSE SYLLABUS
Key Digital Display Concepts
Benefits & Challenges of Digital Display
Running Effective Ads
Ad Formats & Features
Campaign Planning
Creative Formats
Targeting & Tracking your Campaign
Optimising the Campaign
Campaign Budget
INTRODUCTION TO DIGITAL DISPLAY MARKETING
Our Display & Banner Advertising Training Course enables students to understand in detail the process of Display & Banner Advertising. After the course, freelancers & other students will understand that how Digital Display Marketing usually refers to the banners, images & text ads that appear on websites. There will be many freelancers & other students who would want to become experts in display & banner advertising so that they can earn good money. Hence, this course is apt for all such enthusiastic freelancers & other students. This module will provide you with a comprehensive understanding of the creation deployment & management of Digital Display Marketing including display, search, affiliate, email, mobile & social. Our professional faculty will demonstrate certain techniques & provide all the necessary tools for you to understand & harness the career opportunities in display & banner advertising effectively We will give you the broadest view of digital advertising opportunities and will show you how to plan an online advertising campaign using display adverts & much more. For more details download Display Advertising PPT
BENEFITS OF DOING DIGITAL DISPLAY ADVERTISING TRAINING COURSE
The training is based on years of experience and Digital Display Marketing projects implemented for various customers and clients in the industry.
SEARCH ENGINE OPTIMISATION
After completing the SEO course from the institute, students would be able to devise an effective SEO strategy for any organization.
FREELANCING OPPORTUNITIES
Once you gain information on how search engines crawl sites and rank website you can start freelancing and make a carrer out of it.
Self Employed
You can start using the Seo hacks and techniques for the digital presence of your business learnt from the course.
FREELANCING OPPORTUNITIES
Freelancers Academy is not your usual training academy. What makes us the best Digital Display Marketing institute in Navi Mumbai offering Digital Display Marketing course is that we incorporate latest digital marketing techniques and ensure that you start earning from home, as part-time income or as freelancing. Its very important for you to choose right institute which will help you grow. Choosing a right institute in Mumbai, Andheri, Navi Mumbai and Thane could difficult but you can definitely research for one.
Student Testimonials
Akshita
Freelancers Academy Digital Marketing course was simply perfect for me. The right blend of theoretical and practical knowledge of the Digital Marketing concepts helped me to understand it in a better way. They made us work on Live projects to get more exposure about the Industry. Really happy and satisfied choosing Freelancers Academy for Digital Marketing courses in Navi Mumbai.
Omkar Pednekar
Digital marketing courses at Freelancers Academy is the best training session I have ever come across. They have updated the course module and their extensive training helped me to have a better understanding about the Digital Marketing techniques. I had more doubts specifically about the google adwords but my trainer was always kind & patient enough to clarify all my doubts. Many thanks to him!
Sejal V
I enrolled for Digital Marketing Training in Navi Mumbai at Freelancers Academy through my friend's suggestion. First, I would like to thank them for the suggesting Freelancers Academy. Right from the course module till the training everything was excellent at Freelancers Academy. Thank you, Freelancers Academy! You are doing an excellent job.
Omkar
Freelancers Academy is one of the top 10 digital marketing institutes in Mumbai! If you are searching for the best digital marketing courses with affordable fees in Mumbai or digital marketing courses in Mumbai with placement training and help, then Freelancers Academy is for you! A set of faculties with expert industry knowledge, amazing internship opportunities, and access to a great network of digital marketing professionals are some of the perks of joining this academy. I joined for a four-month course on SEO and SEM and was highly impressed with the quality of teaching and training opportunities provided to me. The faculty was highly engaging and always available to answer any of my queries related to digital marketing.
Sejal
Want to learn digital marketing in Mumbai at a completely affordable price? Then Freelancers Academy is the best place to do so! It equipped me to start freelancing on projects on my own from home; something I always wanted to accomplish – a lucrative career option from home. I joined for the integrated digital marketing course at the academy which covered all the major aspects of digital marketing at a good pace and with hands-on training. Thank you, Freelancers Academy, for equipping me with the necessary skill set to excel at digital marketing.
Rakesh
Freelancers Academy has been a boon for my desire to learn digital marketing and start a career as a professional in this field. The quality of the lectures, the hands-on training provided in the classroom, as well as, the in-house internship opportunity at their digital marketing agency Anuvaa, proved to be the best stepping-stone to my dreams.
LEARN AND EARN WITH FREELANCERS ACADEMY