BEST SEO COURSE IN NAVI MUMBAI
What makes us the Best SEO training institute offering SEO training course in Navi Mumbai is that we believe in a two way traffic at Freelancers Academy. We share our wealth of knowledge through discussions carried out by one of the best SEO Experts. Our Faculty are proven experts in their fields. Freelancers Academy believes in providing hands on experience on live projects for Search Engine Optimization course.
We at Freelancers Academy are one of the best SEO training course institute available in Navi Mumbai. We cover all the aspects of Search Engine Optimization. We give students access to live dashboard of clients that we work for , which gives them a competitive edge over the other SEO training  course institutes that offer SEO courses. Apart from SEO we also offer other digital marketing courses such as SEM,SMO,Google Analytics,Email Marketing,Mobile marketing and Word press.
Keywords optimization and Internal linking
Meta tag creation
Top seo tools – what is link juice Proper url structures
Sitemap creation and submission
Optimized titles and descriptions
Text formatting (use of h1,h2,bold etc)
Fast loading pages
What is difference between keywords stuffing &
keywords placements
Image optimization (image size, proper image names, use of alt tag)
Link Building
Social Media Facebook , Twitter , Linkedin , etc
Social bookmarking
Content
Article Submission
Video Submission
INTRODUCTION TO SEO
Search Engine Optimization (SEO) is the process of affecting the visibility of a website or a web page in a search engine's unpaid results – often referred to as "natural," "organic," or "earned" results. There are various benefits of Search Engine such as increased traffic, cost-effective as compared to PPC, better ROI ( return on investment), increased site usability, Increases brand awareness. Our experienced Industry trainers of Seo would help you understand these SEO Concepts. To get more details on SEO download this – PPT on SEO. We provide the best seo training course facility.
The search engine optimization is a tool that takes time to come into effect and hence proper SEO strategies should be implemented. It is important to have patience to give your website the required exposure. SEO helps to reach the audience from all over the world whether your business is merely online or needs an online set up. SEO helps to improve the search engine rankings of any website. This happens because search engine takes all the data from these social media websites and bases their rankings accordingly. SEO help you to know about the various techniques and marketing tactics in order to market the product and service online by finding the appropriate keywords. In this competitive industry updating the content on regular basis is important to create an unique identity for your website..
There are numerous benefits of doing your SEO Course at Freelancers Academy. We at Freelancers Academy help our students gain practical knowledge by making them work on live projects. This ensures that our students can take up any SEO projects and execute them successfully. It helps to open various work avenues such as freelancing, working for best of digital companies or even working for your own business.
SEO Course Faculty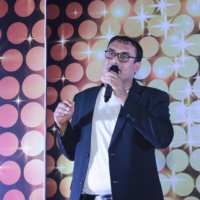 Rohit Onkar

Shirish Deshpande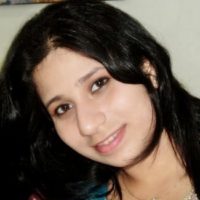 Shalaka Pawar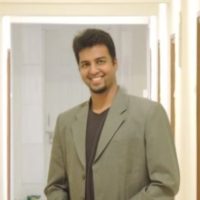 Rohan Amberkar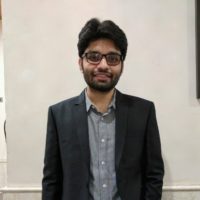 Deep Mehta
BENEFITS OF DOING THE SEO COURSE
SEO training course is based on years of experience and search engine optimization projects implemented for various customers and clients in the industry.
SEARCH ENGINE OPTIMISATION
After completing the SEO course from the institute, students would be able to devise an effective SEO strategy for any organization.
FREELANCING OPPORTUNITIES
Once you gain information on how search engines crawl sites and rank website you can start freelancing and make a carrer out of it.
Self Employed
You can start using the Seo hacks and techniques for the digital presence of your business learnt from the course.
FREELANCING OPPORTUNITIES
Freelancers Academy is not your usual training academy. What makes us the best Search engine optimisation institute in Navi Mumbai offering Search engine optimisation course is that we incorporate latest digital marketing techniques and ensure that you start earning from home, as part-time income or as freelancing.
Today there are millions of jobs online as long as you have the inclination you too could start making money online.Freelancers Academy will show you how
STUDENT TESTIMONIALS
After a break of almost 3 years, I wanted to start working again and was looking for opportunities to work from home. Freelancers Academy helped me a lot in this regard. Freelancers Academy's integrated digital marketing course in Navi Mumbai gave me an in-depth knowledge and also provided on-the job training, which enabled me to start working again. Thanks to the entire faculty for their support and help. Proud to be a part of Freelancers Academy
Sheetal Balmiki

After working for 6 years in BPO industry, I decided to learn Digital Marketing from Freelancers Academy. As I was completely new to this field, Freelancers gave me a detailed overview of the digital marketing course and its benefits for my career. All the faculty members here are well-versed in their subject and also very interactive during classes. They are even available to help you and solve your queries after classes through emails and calls. It has been a good learning experience with freelancers academy
Zeeshan Roy
As far as my personal experience is concerned, I would say it's been a great fun and a good learning experience at Freelancers Academy. I had enrolled in various courses viz. SEO, SMO, SMM, Word Press, Google Analytics, Email Marketing. After learning all these courses in just 2 months and working on live projects after the course completion I feel very confident as a Digital Marketing professional.
Rashmi Jadhav

Completing my digital marketing course at the institute was the best decision i could have taken. I would strongly recommend this digital marketing training for every marketer who is looking towards the digital space.
Priyanka Thakar

I can honestly say that I found Freelancers Academy the best digital marketing institute in navi mumbai. there lectures were inspiring and I am now trying to do everything I can to advance my own knowledge in digital marketing skill set.
Vishal Dave

The online marketing course offerred at Freelancer's Academy helped me gain a thorough understanding of Digital Marketing field. It also gave me the confidence to provide my clients with a complete through-the-line brand communications strategy.
Deepika Ganesh