BEST EMAIL MARKETING COURSE IN NAVI MUMBAI
What makes us the best Email Marketing course institute in Navi Mumbai is that we believe in a 2-way traffic Freelancers Academy. We share our wealth of knowledge through discussions carried out by one of the best Email Marketing  Course Experts. Our Faculty is proven experts in their fields. Freelancers Academy believes in providing hands-on experience on live projects.
We at Freelancers Academy are one of the best Email Marketing Course institute available in Navi Mumbai. We cover all the aspects of search engine optimization. We give acess to live dashboard of clients that we work for which gives them a competitive edge over the others.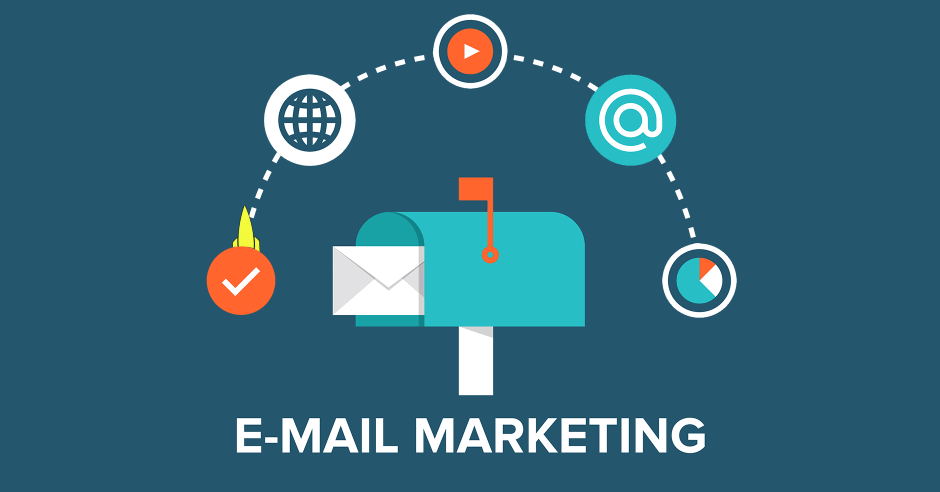 EMAIL MARKETING COURSE SYLLABUS
What am I going to get from this course?
Over 29 lectures and 3.5 hours of content!
Plan & Create Effective Email Marketing
Engage Prospects Better
Understand How People Read Emails
Improve your Marketing Results
Integrate Email Marketing with your General Strategy
What is the target audience?
Internet Marketers
Professional Marketers
Business Owners
CMO's and Marketing Managers
Marketing Consultants
INTRODUCTION TO EMAIL MARKETING
Our Email Marketing Training Course enables students to understand in detail the process of Email Marketing. After the course freelancers & other students will understand that Email Marketing is now considered one of the most effective methods of marketing. We will teach you to use email marketing with the help of powerful tools & use it in an optimum way. You will understand how to write, time & test campaigns as well as gain an insight into data protection considerations. There will be many freelancers & other students who would want to become experts in email marketing so that they can earn good money. Hence, this course is apt for all such enthusiastic freelancers & other students. Our professional faculty will demonstrate useful practical sessions & provide all the knowledge for you to understand & harness the career opportunities in email marketing effectively. For more details download Email Marketing PPT
BENEFITS OF DOING THE EMAIL MARKETING TRAINING COURSE
The training is based on years of experience and email marketing projects implemented for various customers and clients in the industry.
SEARCH ENGINE OPTIMISATION
After completing the SEO course from the institute, students would be able to devise an effective SEO strategy for any organization.
FREELANCING OPPORTUNITIES
Once you gain information on how search engines crawl sites and rank website you can start freelancing and make a carrer out of it.
Self Employed
You can start using the Seo hacks and techniques for the digital presence of your business learnt from the course.
FREELANCING OPPORTUNITIES
Freelancers Academy is not your usual training academy. What makes us the best email marketing course institute in Navi Mumbai offering email marketing course is that we incorporate latest digital marketing techniques and ensure that you start earning from home, as part-time income or as freelancing.
LEARN AND EARN WITH FREELANCERS ACADEMY
Today there are millions of jobs online as long as you have the inclination you too could start making money online.Freelancers Academy will show you how
Student Testimonials
You can completely bank on Freelancers Academy if you are looking to do a professional SEO course in Navi Mumbai from a competent institute. The course content and the faculty members are a delight. You get to learn about SEO from scratch and also get practical training simultaneously. My first project, post course completion, came from a client who I had interacted with during the project training. Today, I am working as a freelancer and getting good projects and now I can see how helpful the training has been in setting up my career. Thanks, FA.
NILESH GHERDE

I just finished the SEO course in Navi Mumbai from Freelancers Academy and in a fortnight. I was interested in SEO and had done some work for a friend's website and the experience made me realize that I need to upgrade my skills. So, I enrolled for the online SEO training course in Navi Mumbai at Freelancers Academy and learnt the tricks of the trade. At the institute, I sharpened my skills further. I learnt in detail about the different aspects of SEO that I was not aware of earlier.
Manali Jain
I would recommend all SEO aspirants to join Freelancers Academy's SEO course in Navi Mumbai. The faculty is very friendly and the study material is excellent. You get to learn at a convenient pace from the best minds and that too at an affordable fee. I had a great time doing the course. I thoroughly enjoyed the lectures and the practical sessions at the in-house digital agency-Anuvaa. The institute is definitely the best SEO training institute in Navi Mumbai as it offers flawless training. You are taught all the SEO skills that will make you an accomplished SEO professional.
Siddharth Pamoor

After a break of almost 3 years, I wanted to start working again and was looking for opportunities to work from home. Freelancers Academy helped me a lot in this regard. Freelancers Academy's integrated digital marketing course in Navi Mumbai gave me an in-depth knowledge and also provided on-the job training, which enabled me to start working again. Thanks to the entire faculty for their support and help. Proud to be a part of Freelancers Academy
Sheetal Balmiki

After working for 6 years in BPO industry, I decided to learn digital marketing. I started searching for a digital marketing course in Navi Mumbai. And, I am glad I registered for Freelancer's SEO demo session.  As I was completely new to this field, Freelancers gave me a detailed overview of their digital marketing course and its benefits for my career. All the faculty members here are well-versed in their subject and also very interactive during classes. They are even available to help you and solve your queries after classes through emails and calls. It has been a good learning experience with freelancers academy.
Zeeshan Roy
As far as my personal experience is concerned, I would say it's been a great fun and a good learning experience at Freelancers Academy. I had enrolled in various courses viz. SEO, SMO, SMM, Word Press, Google Analytics, Email Marketing. After learning all these courses in just 2 months and working on live projects after the course completion I feel very confident as a Digital Marketing professional. Being a BMS graduate with a marketing major, I would strongly recommend Freelancer's digital marketing course in Navi Mumbai for every BMS student/graduate.
Rashmi Jadhav

Completing my digital marketing course at the institute was the best career decision I could have taken. I would strongly recommend FA's digital marketing training institute in Navi Mumbai for every marketer who is looking towards the digital space.
Priyanka Thakar